I think I've got a newfound love for stripes! It's a simple print that can have a bold impact.
Although stripes are one of the most popular design patterns in fashion today, it wasn't always a coveted one. It's been worn for hundreds of years but it initially had negative connotations attached to it when stripes first appeared in the medieval times. Only prisoners, criminals, clowns, disloyal knights, and hangmen were seen wearing this pattern. The American Revolution is credited for shifting this view of striped clothing when they became thought of as an act of patriotism and enlightened thinking. This swift shift in perspective brought out a new wave of fashion trends incorporating this pattern. Stripes were now associated with words like "marine" and "sea". Blue and white stripes became a part of the mainstream fashion, popping up all over Europe in places like France and also Western Cultures.
What I love about stripes is the timeless and classic nature of the pattern, no matter the season. Here are 2 ways to style stripes in the summertime:
---
Look 1 – Style Notes: A simple cotton dress can be every bit stylish even when worn with flats. I wore this long vertical striped dress on one of those hot summer days when I just wanted some airflow 🙂 It has 2 oversized front pockets and a button closure lining the back. I'll be honest, the back detail is what sold me on this dress. To get that nautical flair, I paired it with a woven straw hat and color block sandals to create some contrast.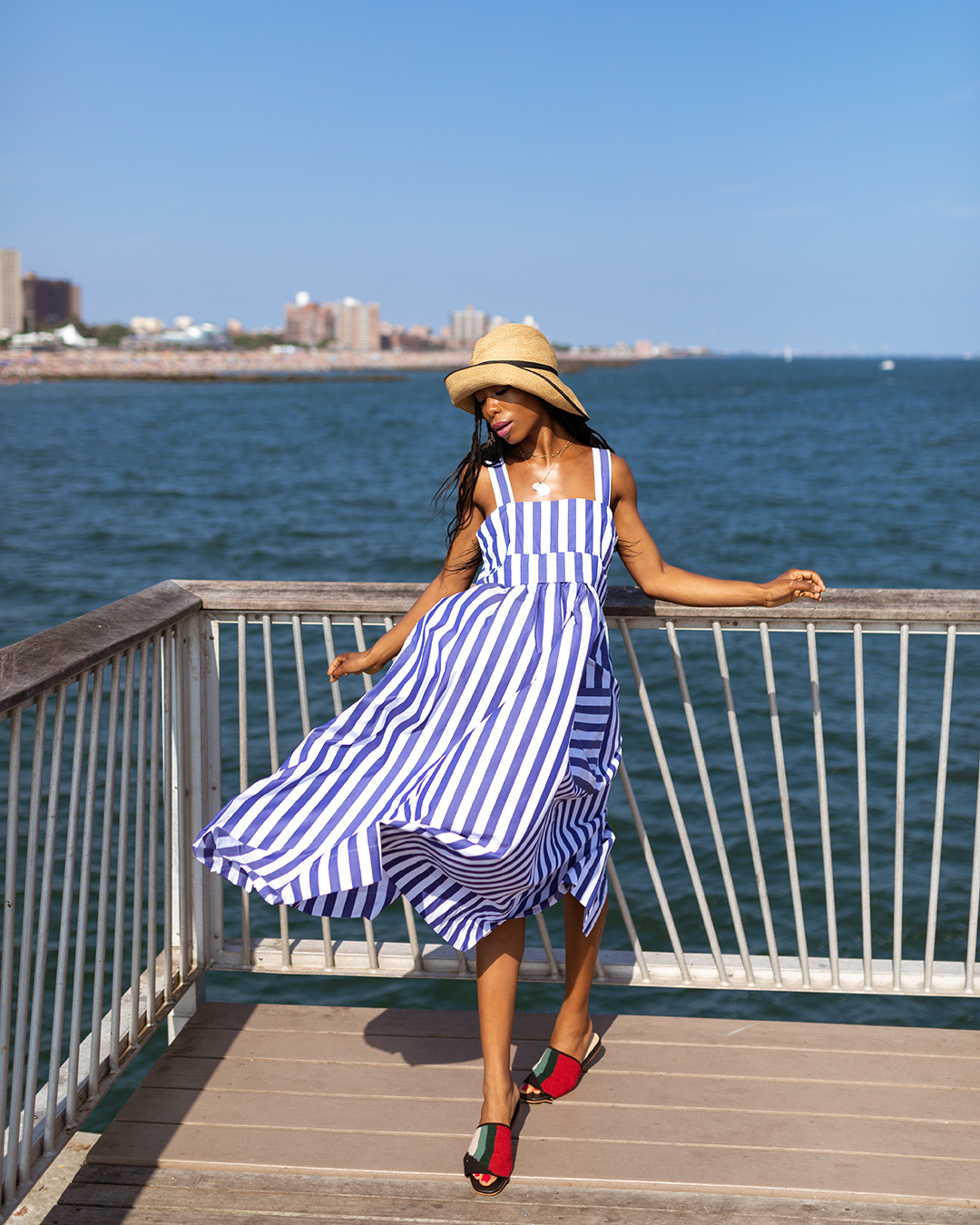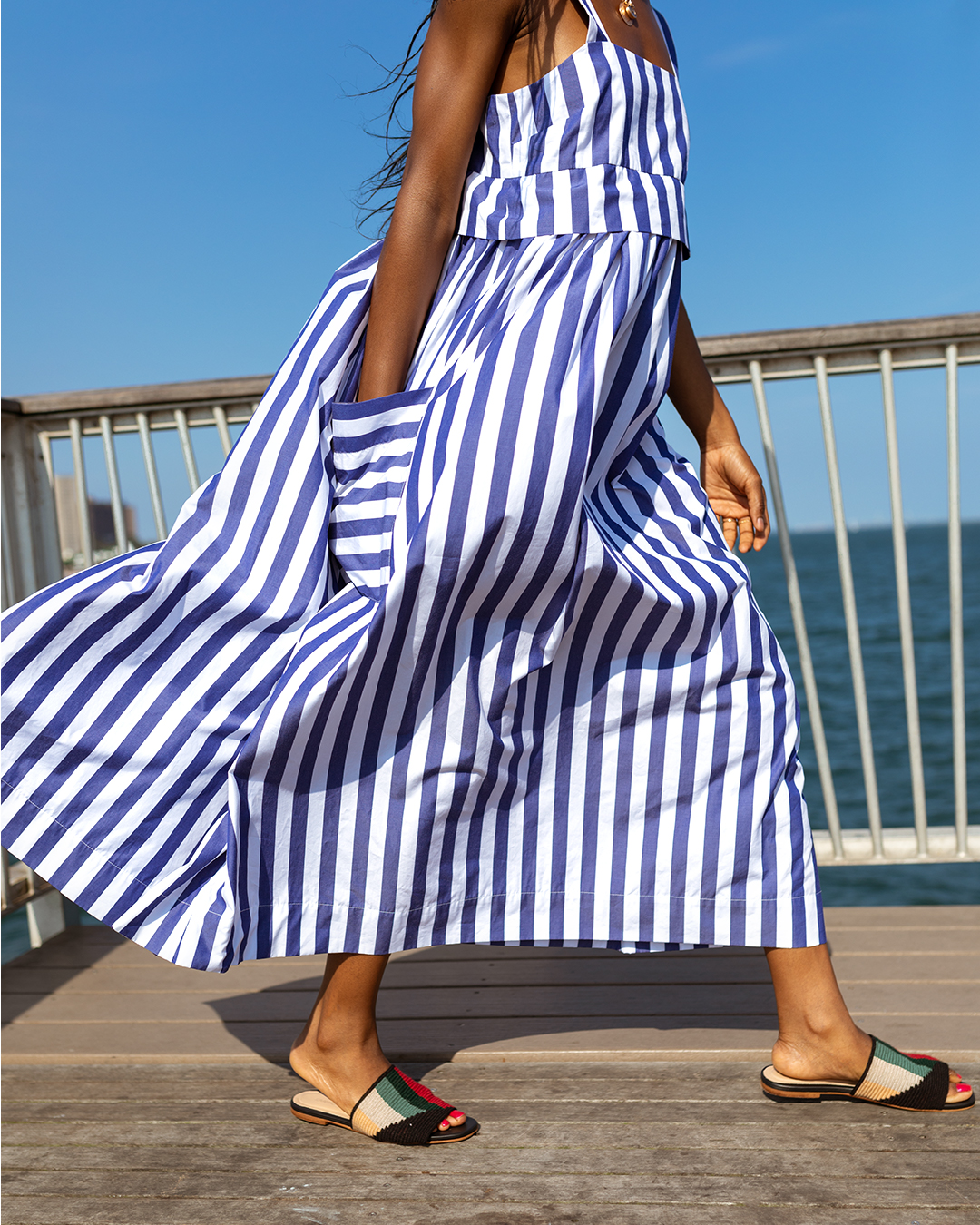 Shop This Look

---
Look 2 – Style Notes: Who doesn't love a 2 piece set? Especially on those days when you don't want to put much thought into your outfit, a two-piece set can be a no-brainer. What's more, it requires minimal styling. All I had to do with this look is just throw on a set which is already a full outfit, grab a bag – I decided to go with a bright magenta pink to add an extra pop of color, and I balanced it all out with neutral sandals.
Shop This Look

---
When it comes to styling patterns in general, you can either opt to create a balanced look where the pattern is the focus (in this case, think stripes) and everything else like shoes and accessories is more toned down; I'm talking solid earth tone colors. You can also go a bit more bold mixing and matching different complementary patterns for a look that pops. Either way, you can't go wrong with stripes!
Let me know your favorite way to rock stripes in the summer or *gasp* this upcoming Fall (checks calendar and sighs).
XOXO