Welcome to my continued coverage of amazing Black designers, founders, influencers, brands and creators who are reinventing the rules of the fashion and beauty industries. Today I wanted to highlight 5 Black Male Fashion Designers Who Are Slaying The Game!
The fashion world is one of the few industries that has traditionally been dominated by women from buying, designing, modeling to pr and marketing. And we consume fashion at a much higher rate than men do too – on average female consumers still  spend 3 times as much money on clothes than men do. And don't get me wrong, I love that my sisters are running this game and there's a reason I've already profiled female designers here and here. But today I wanted to give the spotlight to the amazing Black Men who are following their dreams in building their own fashion empires. And let's celebrate the diversity in their designs and visions as well – from elevated streetwear, to graphic knitwear, flamboyant femininity and everywhere in between, there's no shortage of talent with these amazing black male fashion designers.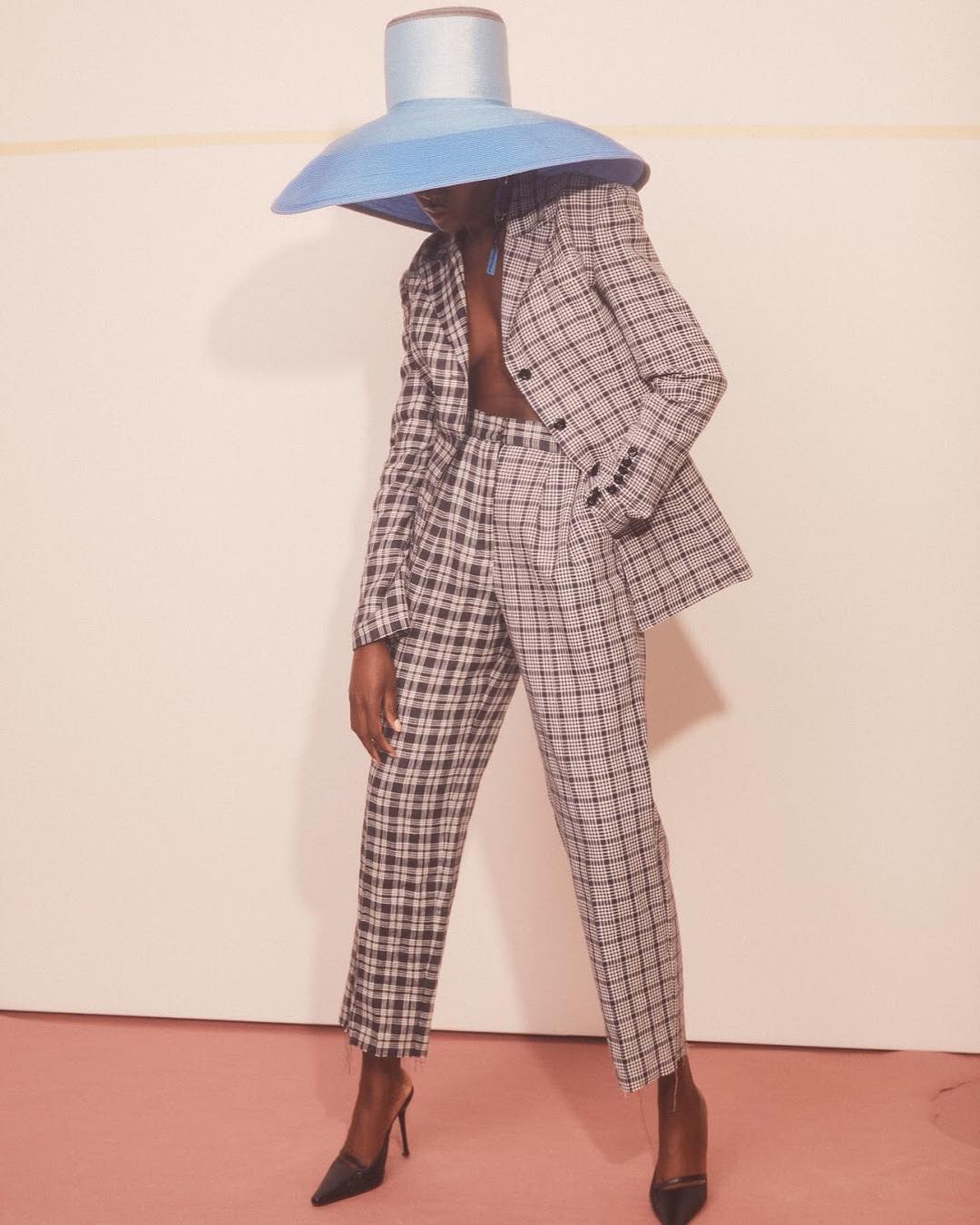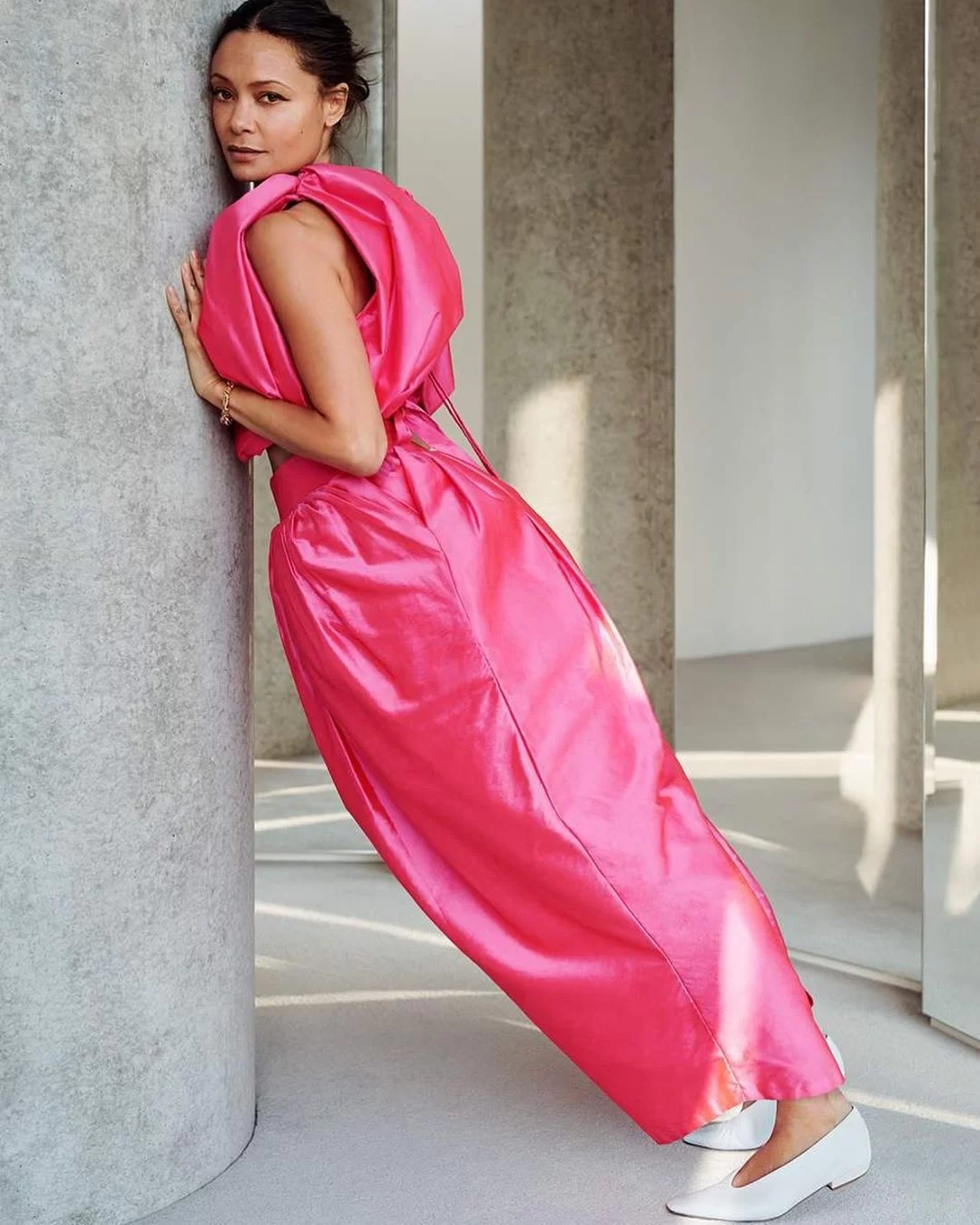 Christopher John Rogers, Louisiana-native designer, 2019 CFDA/Vogue  Fashion Fund Award winner
Christopher John Rogers is off to a hot start. The designer, still in his mid-20s, was born and raised in Baton Rogue, "a large small town" as he describes it, and attended Savannah College of Art & Design. From there he relocated to New York where he worked under Diane Von Furnstenberg for 2 years before launching his own line in 2019 and making a splash at NYFW. Scrolling through his Instagram now, some of the biggest names in fashion like Tessa Thompson, Tracee Ellis Ross, and Zendaya are rocking his runway and red carpet-ready designs. Bursts of neon greens and reds, voluminous pieces with bow feathers and structured sleeves – merging the styles of Sunday-church goers with raw design power that bursts at the seams. Christopher's designs are made to stand out in his adopted city of New York where muted blacks and whites are the norm of everyday clothing. "I always want to make clothes that feel like a smile or a hug" he states, and it shows in his collections. Definitely a designer to have on your radar who will be shaping the industry for years to come.
Victor Glemaud, Haitian-born, New York-raised designer 
Victor Glemaud is a king of vibrant knitwear. His elegant designs are playful, funky and full of life. He has a keen eye for details and color that perhaps only comes with experience. A veteran of fashion industry, Victor began his career as a design assistant to Patrick Robinson, a famed designer know for his work at Armani and Gap. Victor has also worked at Paco Rabanne, Tommy Hilfiger and fashion agency KCD. And all of this before he launched his own label in 2008. But back to his designs, you might have seen his pieces at online retailers like Nordstrom and Shopbop (where I got the dress that I am wearing). Colorful stripes, as well as black and white geometrical patterns and prints that blend masterfully together adore most of his designs. Another signature detail of his designs are tipped frills that draw on Latin American and the designer's Caribbean roots. It's the type of clothes that make you want to dance Bolero under the night sky.
Kerby Jean-Raymond, a New York based designer, 2018 CFDA/Vogue  Fashion Fund Award winner
Another CFDA/Vogue $400,000 grant winner on the list. "The Fashion Fund was set up 2003 with the intention of giving emerging American design talent the opportunity for further success in the business of fashion. Former winners have included Jonathan Simkhai, Altuzarra, Alexander Wang and Proenza Schouler." Not at all a bad company of designers to keep. Started in 2013 by Kerby Jean-Raymond, Pyer (pronounced "Pierre") Moss is an elevated streetwear brand rooted in social commentary. Designing for both men and women, Pyer Moss collections are known for their color blocking, bold lettering and slogans, as well as accessories and chunky footwear in partnership with Reebok that recall 90s graphic sportswear. Think purples, reds, and teals harmoniously existing as part of the same collection. In addition to a bidding streetwear empire, Kerby Jean-Raymon is an outspoken voice on the cultural issues that have plagued both the fashion industry and this country as a whole. His recent t-shirts included such slogans as "stop calling 911 on the culture", his 2016 catwalk featured a documentary on police brutality in the U.S., and the front page of the Pyer Moss website currently features a short film on the Innocence Project as well as a call to donate.
Patrick Cupid, a New York native designer, educated stateside at F.I.T & Parsons and in Italy at Politecnico di Milano.
Patrick Cupid makes playful clothes that draw on his US and European design roots. Playful coloring, printed crepe, soft wool, it's a European elegance in a nutshell that fits right into the old streets of Paris and perhaps a vacation at French Riviera. This emerging designer had to battle through so much to get where he is now – originally self-taught, he has worked almost every job in the fashion world while working on his own label – overseeing a model agency, PR agency, a consultancy, being a photographer, as well as working at a furniture showroom and an art gallery. And there is also the fact that Patrick hails from the Bronx and breaks the stereotype of what a designer making elegant and feminine clothes should look like. "People have said to me: "you are Black, and from the Bronx, you should do streetwear; it will sell big in Europe because they like Black American style. They are obsessed with the ghetto. So you should pretend to be more hip-hop" to which Patrick just laughs and continues to follow his vision. On his own terms.
LaQuan Smith, Queens, New York-native, who made his NYFW debut at 21.
LaQuan Smith's clothes ooze sexuality. Self-taught as a designer, LaQuan did not attend traditional fashion schools like F.I.T or Parsons but decided to pursue and build his own trajectory course. He made his NYFW debut at age 21 and launched his eponymous label in 2013. Since then, the likes of Beyoncé, Cardi B and Kim Kardashian have worn his designs that seem custom made for their unapologetic figures. "I love a good curve — LaQuan Smith is always about accentuating the waist points and carving out the hips and just really celebrating the body." Sheer bodysuits, wild animal prints, puffer jackets, quilted boots and skin-baring cut-outs, LaQuan's designs seem custom made for risk-takers and those who do not take fashion too seriously. These are the clothes that you would want to party in at a giant Beverly Hills mansion, and not wear to meet your boyfriend's parents. And that seems to be the point.
Hope you are as inspired as I am by these amazing black male fashion designers. Don't forget to subscribe to my emails below and let me know which designers or brands I should profile next week!