Welcome to my continued coverage of amazing Black designers, founders, influencers, brands and creators who are reinventing the rules of the fashion and beauty industries. Today I wanted to highlight 6 Amazing Black-Owned Beauty Brands and the women behind them who perfectly fit that bill. All of the women on this list dared to challenge the linear idea of beauty that was for so long pushed by established brands mainly catering to lighter skin tones and "traditional" beauty standards. The frustration that women of color have for so long felt is struggling to find beauty products that matched our skin, hair, lips, and shapes. These brands are spearheading the shift in the beauty industry to be a more inclusive space truly for ALL.
Their journeys from literally "cooking" lipsticks in their kitchen like 2 women on this list did, to leaving high-paying jobs, raising capital, pitching buyers, working after-hours and dealing with countless rejections along the way to pursue something bigger than any of them are truly inspiring. All of these women are self-starters, and even though they might have taken different routes to get there, I hope you will find a story on this list that resonates with you and inspires you to support all of these amazing brands!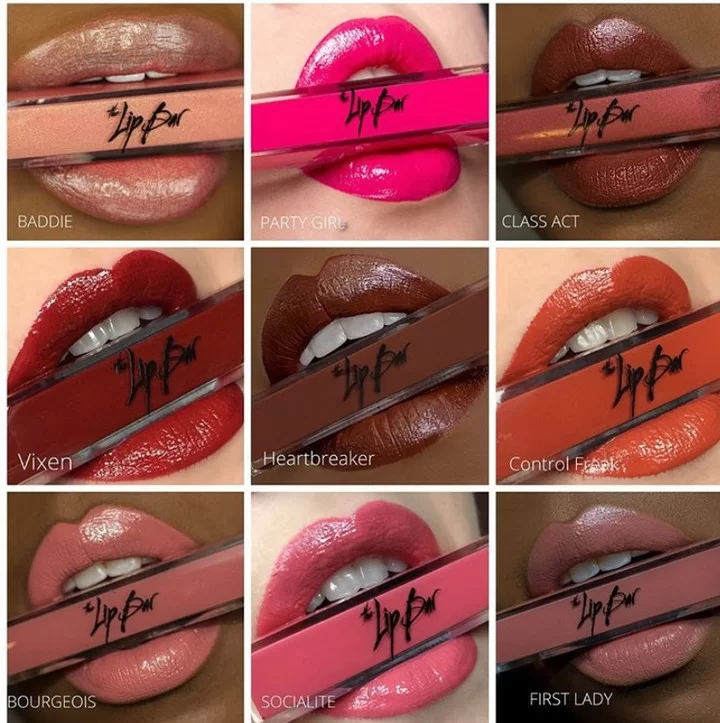 Melissa Butler, a Detroit-native, former Barclays analyst, who started the company in her New York apartment in 2012.
When Melissa started making lipstick in her apartment with her roommate, she admits that she was not overly passionate about makeup. What rather drove her was the same frustration that so many women on this list, and women of color in general, have experienced in their lifetime – "Why were most cosmetics filled with unnecessary chemicals? Why did lipsticks only come in a limited range of colors? And more importantly, why was the depiction of beauty so damn linear?" When she went on "Shark Tank" in 2015, she was laughed out of the room with one of the investors telling her "You are never going to create anything new in this world. It's lipstick.". However, this minor setback only fired her determination to succeed and after continuing to pitch her business, she connected with a Target buyer and landed her products in 140+ Targets across the U.S. The Lip bar at its core has always focused on 3 principles that ultimately helped it succeed – being vegan & cruelty free; inclusivity and pushback on the Euro-centric "standards of beauty" that propagate in the beauty industry; and ease of use. It's charismatic founder just helped to fit all of the pieces together.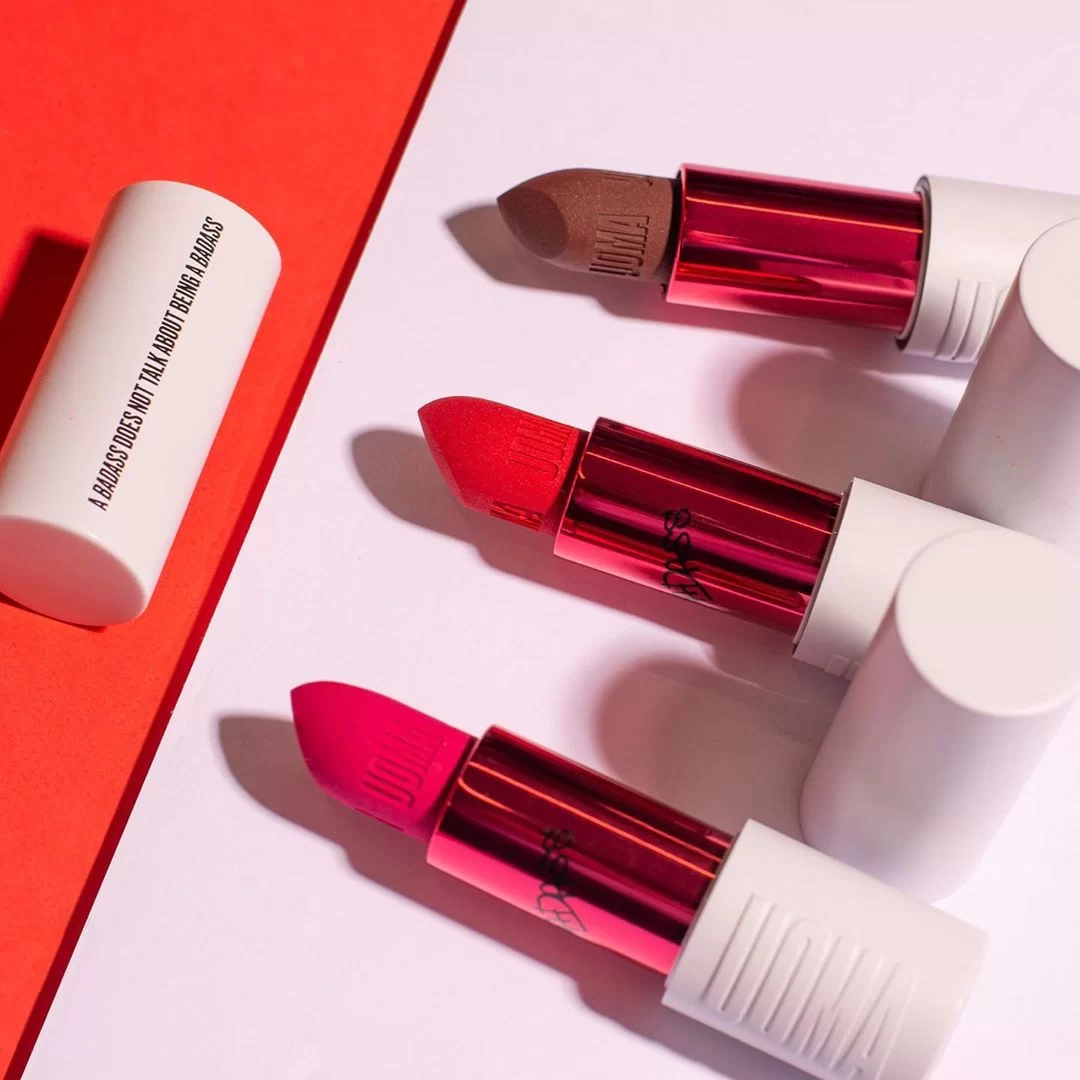 Sharon Chuter, Nigerian born, LA & London based former beauty executive who worked at Revlon, L'Oréal, PepsiCo, GSK and most recently Benefit Cosmetics.
A seasoned beauty executive (just look at her resume above), Sharon says that Uoma beauty was born out of her personal experiences and frustrations in the beauty industry. "I am a proud, Black, Nigerian woman, and I've always felt excluded from the beauty conversation." So she decided to take matters into her own hands and launch an uncompromising beauty brand. It starts with the name, Uoma pronounced uh-mah and which translates to "beautiful" in Igbo, the principal language spoken by the Igbo people of southeastern Nigeria. Rooted in African heritage, Uoma's goal is to bring beauty products, currently focusing on face, lips, eyes, and brows, that are all-inclusive. "Our race is human, our people are free, our language is color. All are welcome to our beautiful tribe", Uoma declares on their website. And with 51 (yes, 51!) shades, it's best-selling "Say What?!" foundation, achieves just that. Partnering with LaQuan Smith for his NYFW S/S 20 collection in lieu of more traditional beauty brands that appear on catwalks, Uoma beauty made a statement that it's here to stay.
Rosemarie Ingleton, medical director of Ingleton Dermatology who is known as the dermatologist to the stars. Some of her past clients have included such household names as Chrissy Teigen and Iman, as well as Ashley Graham and Adriana Lima.
I've been a fan of Rose Ingleton MD ever since she welcomed me into her Brooklyn home for the launch of her skincare line. Dr. Rose has been practicing at her own dermatology practice for over 25 years sos she knows a thing or two about creating customized solutions for each individual skin type. Her two-step booster and moisturizer system is easy to maintain and target specific skin issues. – be it fading dark spots, retexturizing dull skin, controlling breakouts or calming your skin. Followed by a signature hydrating and wrinkle-smoothing moisturizer and viola! you have the secret to much healthier skin. What I also love about her line, outside of all the work and experience that went into creating it, is how Dr. Rose embraced her Caribbean roots and infused her products with Jamaican superfruits like sugarcane, sugar maple, oranges, lemons, and bilberries. Sometimes you have to embrace your childhood favorites to create a line that really works.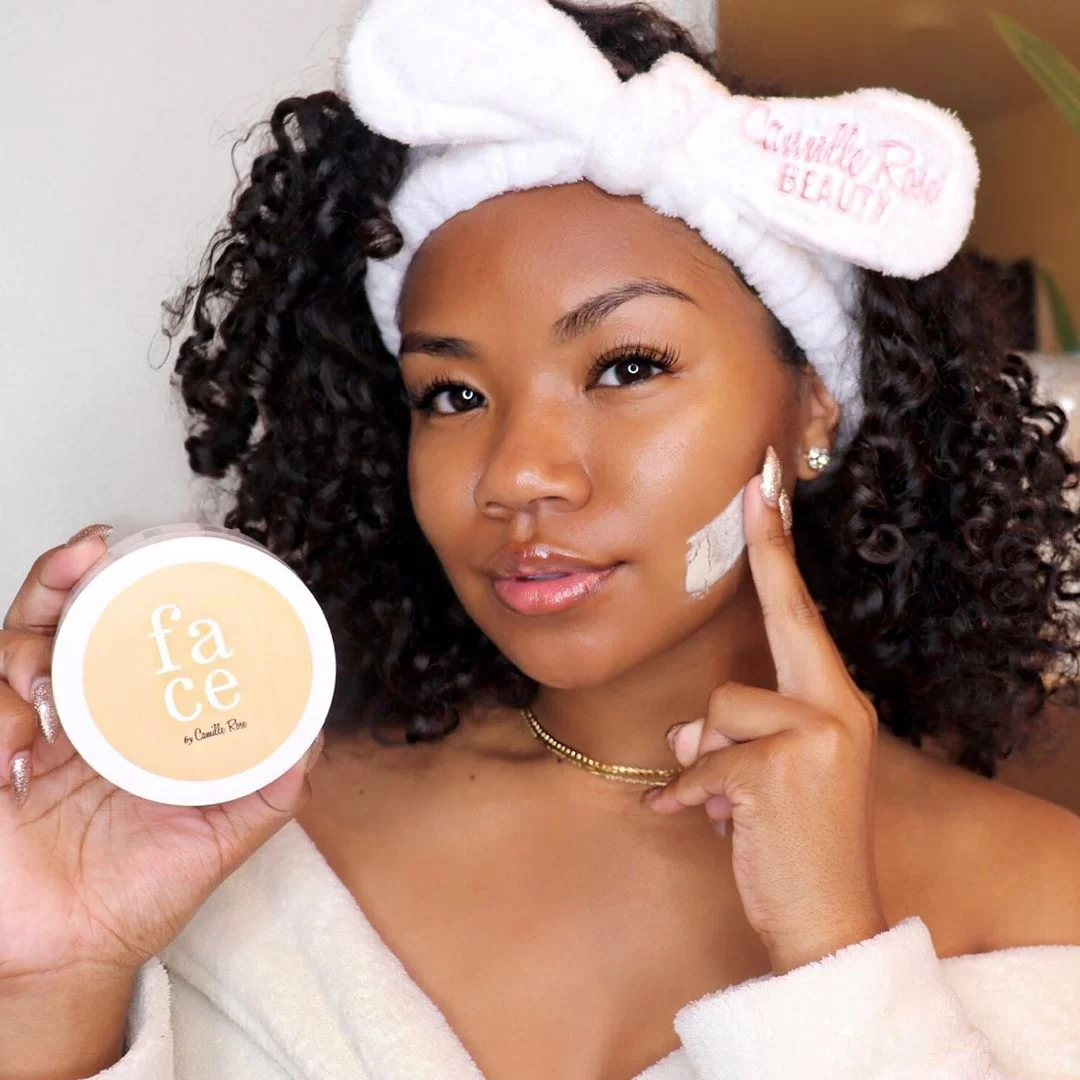 Janell Stephens, a Louisiana native and mother of 5, who took her brand from a kitchen to being available in retailers like Target, Bed Bath & Beyond and Whole Foods.
Janelle Stephens has been at the forefront of the radical shift in the beauty industry catering to natural hair. Launched in 2011, her brand, which is named after her grandmother, is still 100% owned and operated by the do-it-all mompreneur. Brewing her first natural hair concoctions in her kitchen, Camille Rose's mission was and still is to use products that are good for the body and your skin. And that means no harsh chemicals that were prevalent in the beauty industry at the time. Their hair cleansers, conditioners and hair oils still have a cult following to this day. Recent ventures into the skincare market also added cleansers, toners and body lotions into the fold and have kept the company relevant. And their affordable price-points as well as nation-wide availability means that it's never been easier to support a Black beauty brand next time you are looking for a new face wash.
Kristen Miller & Amanda Johnson, Harvard Business School graduates, currently living in New York.
Mented Cosmetics was born out of a question that Kristen (KJ) and Amanda had one day – "Why is it so hard to find the perfect nude lipstick?". Created by women of color for women of color, Mented Cosmetics went on to raise $1 million in capital, a feat that unfortunately less that 1% of black owned startups achieve. Their idea is that of natural everyday beauty that women of color can enjoy without paying a lip service to bigger brands that either carry no range of darker skin tone products or have an idea of overly fierce black beauty standards. Mented Cosmetics stands for beauty that women can enjoy everyday and not only on special occasions. They currently carry lipsticks which started it all, as well as face, eye, cheek, brow and nail accessories. In addition to shade variety (their foundation comes in 16 WOC-friendly skin tones), all of their products focus on hydration which, as someone who advocates for proper skincare, I can definitely get behind.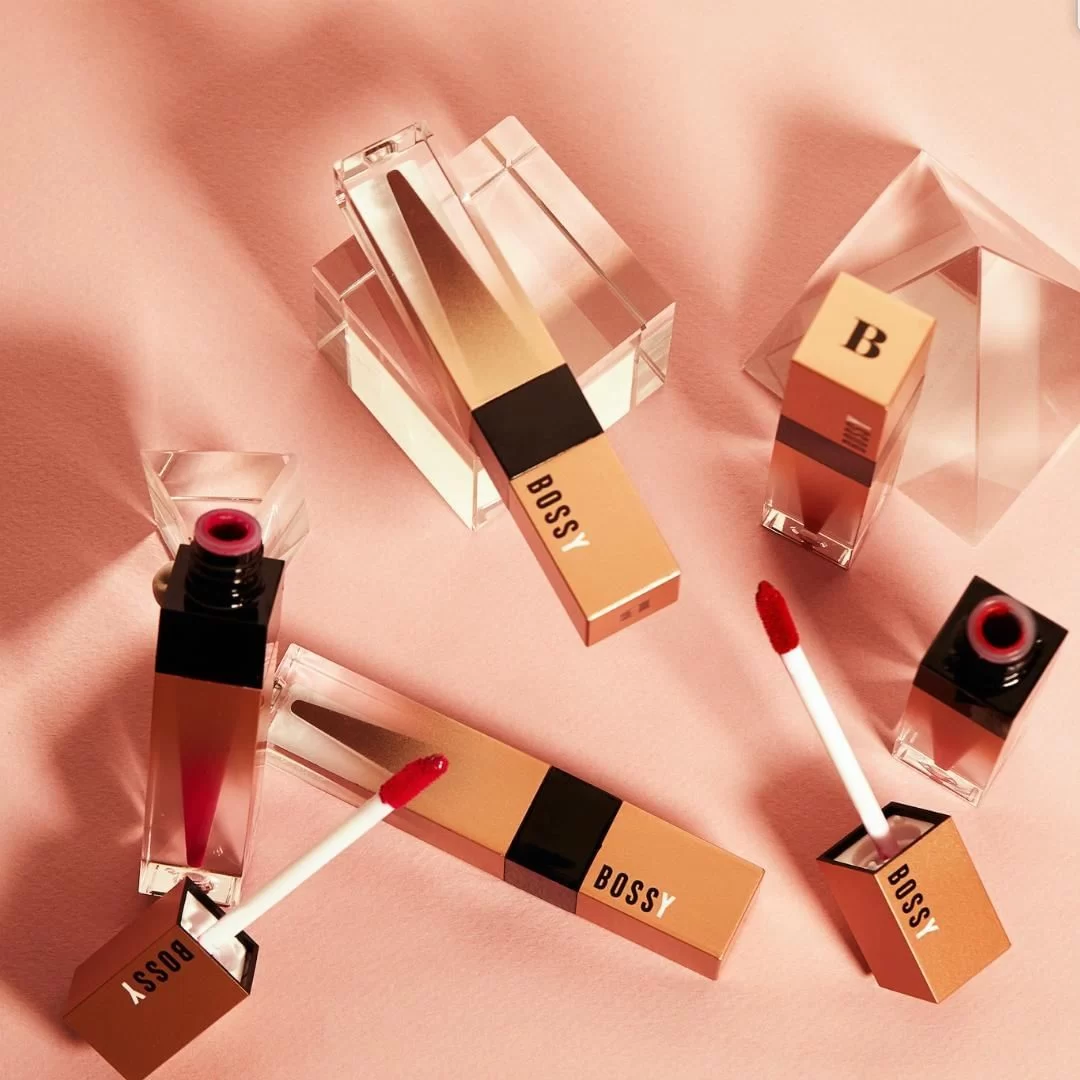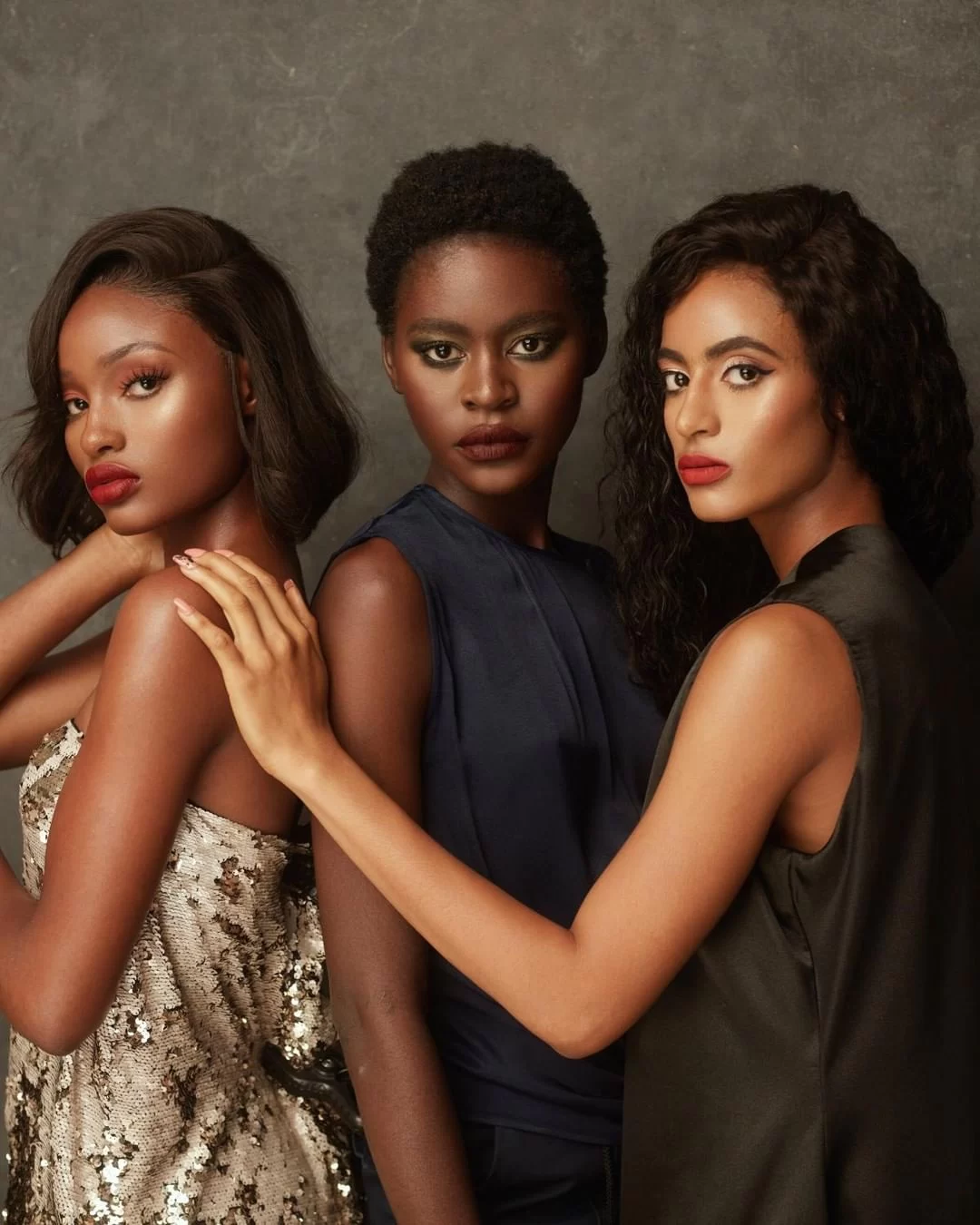 Aishetu Fatima Dozie, former senior investment banking executive and Harvard Business School graduate, who currently resides in Palo Alto, Ca.
I have to admit, I'm a sucker for a bold lipstick. And so was Aisha, a self-described "lipstick junkie" who throughout her accomplished career working as an investment banker in the US, UK, Central and South America, and Sub-Saharan Africa, always made sure that wearing beautiful lipsticks was her way to "show up" when getting a seat at the table. When she launched Bossy Cosmetics, Aisha made sure that lipsticks, lip glosses, and lip liners were front and center. Ethically-made and cruelty-free, they come in colors like "Sugar Beet", "Bombshell" and "Berry Berry" that women of all backgrounds will feel their most confident in. Heavily rooted in her philanthropical work, Bossy Cosmetics is also a mission-driven company that partners with "non-profit organizations that actively promote social change that advances the human rights of women and girls around the world." Now you can both look great and feel good about supporting a brand that gives back to the world!
Hope you are as inspired as I am by these amazing black-owned beauty brands and the women behind them. Next week, we will switch it up and put the spotlight on Black Men Slaying that Fashion Game. So subscribe to my emails below and be the first to know when that article drops!