New York Fashion Week is over and it's time to digest everything we saw and got inspired by on the runways. Designers, emerging and established, gave us a lot to swoon over this season with their play on prints, colors, textures and textiles. Here are the biggest trends that I saw from runways that will be sure to inspire your 2019 fall/winter wardrobe:
---
Printed faux fur jackets
The prints are in. The time of boring old single color jackets is out and it's time to add a little fun and play with cool colors and prints.
L-R: Dennis Basso, Hakan Akkaya, Custo Barcelona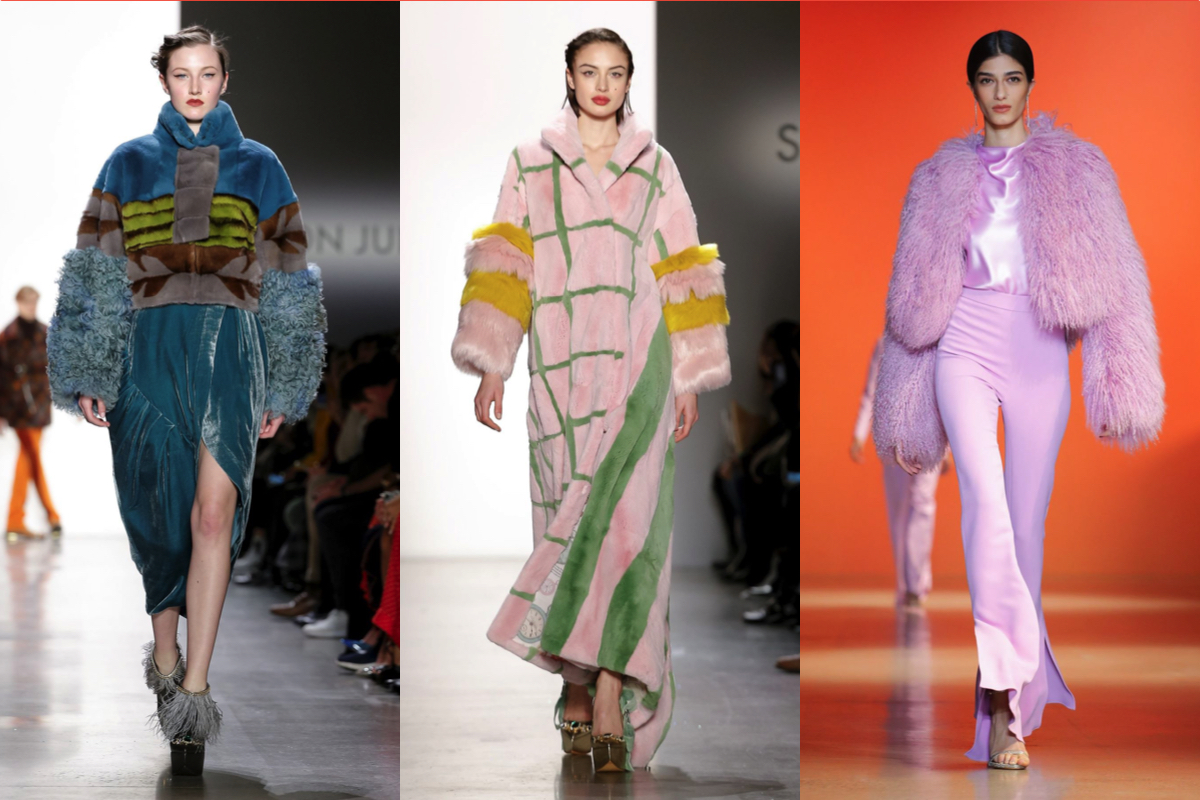 L-R: Son Jung Wan, Son Jung Wan, Cushnie
---
Sequins/Sparkle
Sequins were everywhere on the runways this season. From sparkly mini dresses to dazzling jumpsuits, you don't need to wait for a special occasion to bring out the shine. This trend is definitely having a moment.
L-R: Prabal Gurung, LaQuan Smith, Hakan Akkaya
L-R: Hakan Akkaya, Tom Ford, Bibhu Mohapatra
---
Boots with dresses
This look was already gaining popularity but has only re-established dominance on the runways. From high-heeled over the knee boots to flat combat boots, there's no shortage of ways to style your maxi, midi or mini dresses during the winter months.
L-R: Nicole Miller, Vivienne Hu, Michael Kors
---
Printed Coats
Similar to the printed fur trend, designers played with colors and an assortment of prints on leather, wool and nylon fabrics. This is a refreshing and more exciting take on traditional winter coats.
L-R: Denis Basso, Michael Kors, Bibhu Mohapatra, LaQuan Smith
---
Fancy Feathers
Fancy feathers took the runways by storm this season in an array of colors and styles. Maximalism is definitely having a moment.
L-R: Denis Basso, Bibhu Mohapatra, Michael Kors, Bibhu Mohapatra
---
Quilts
If it's functionality you want, then that's what you'll get with this quilted trend. It was showcased in an array of different styles on the runways from coats and pants to scarves and dresses.
L-R: Prabal Gurung, Rachel Comey, Oscar De La Renta
---
Sinched waists
This is probably one of my favorite trends to see on the runway because it also happens to be my personal signature when styling a look. Cinch the waist to accentuate your silhouette!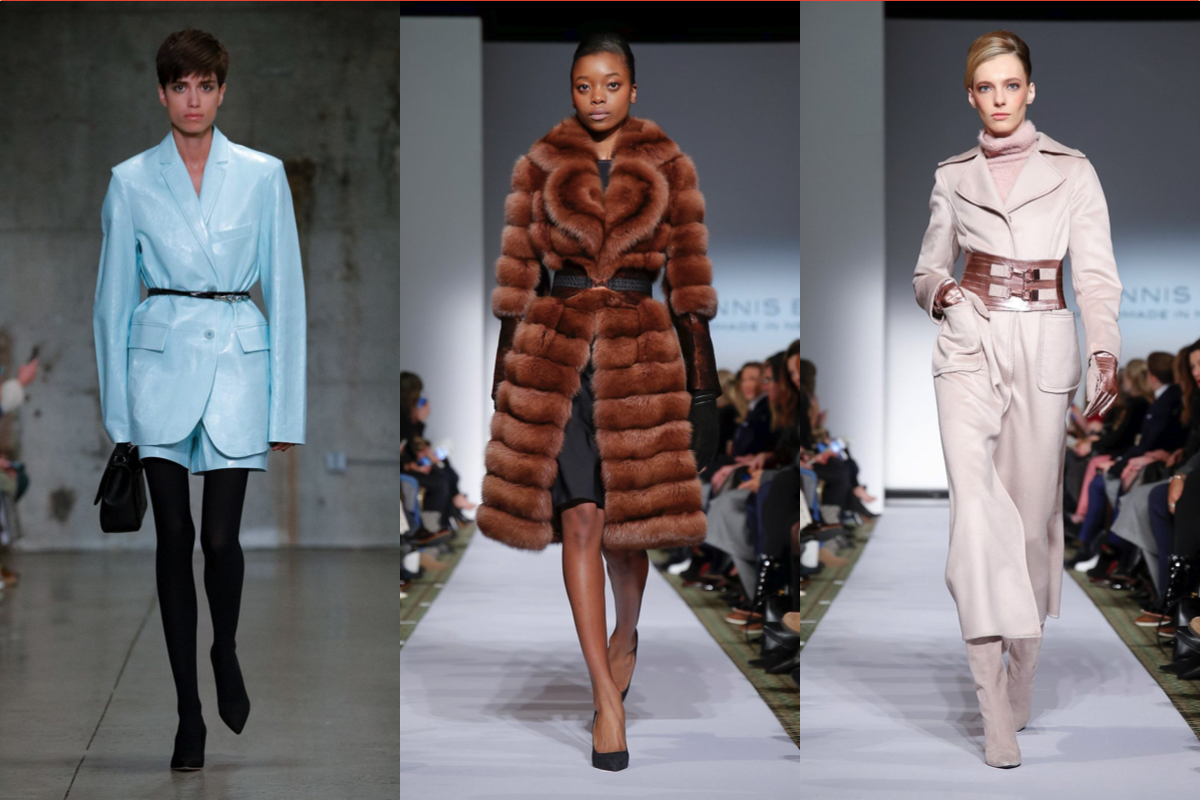 L-R: Tibi, Deniss Basso, Dennis Basso
---
Which trends from NYFW are you loving and can't wait to try? Let me know below!