"There is nothing more rare, nor more beautiful, than a woman being unapologetically herself; comfortable in her perfect imperfection. To me, that is the true essence of beauty."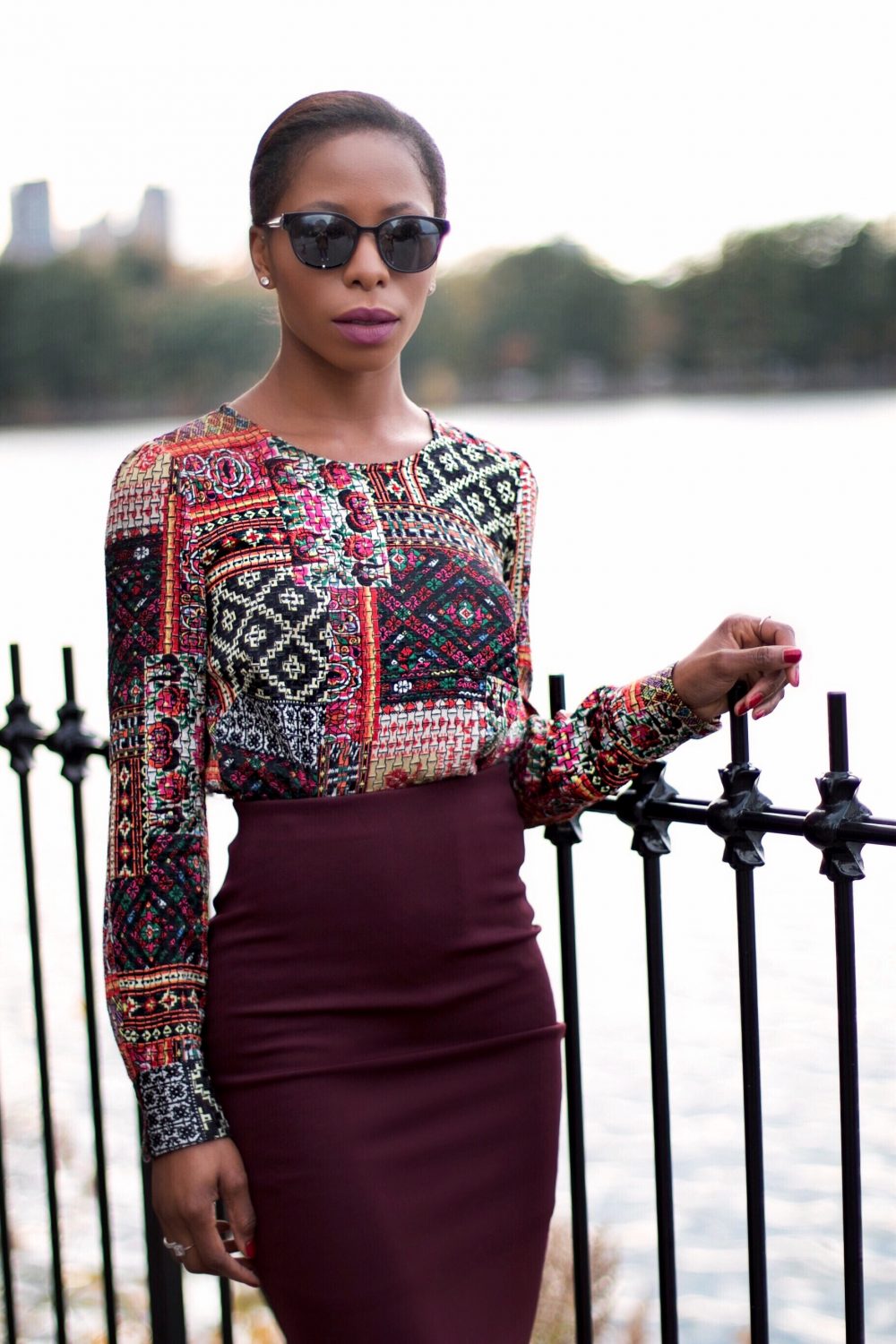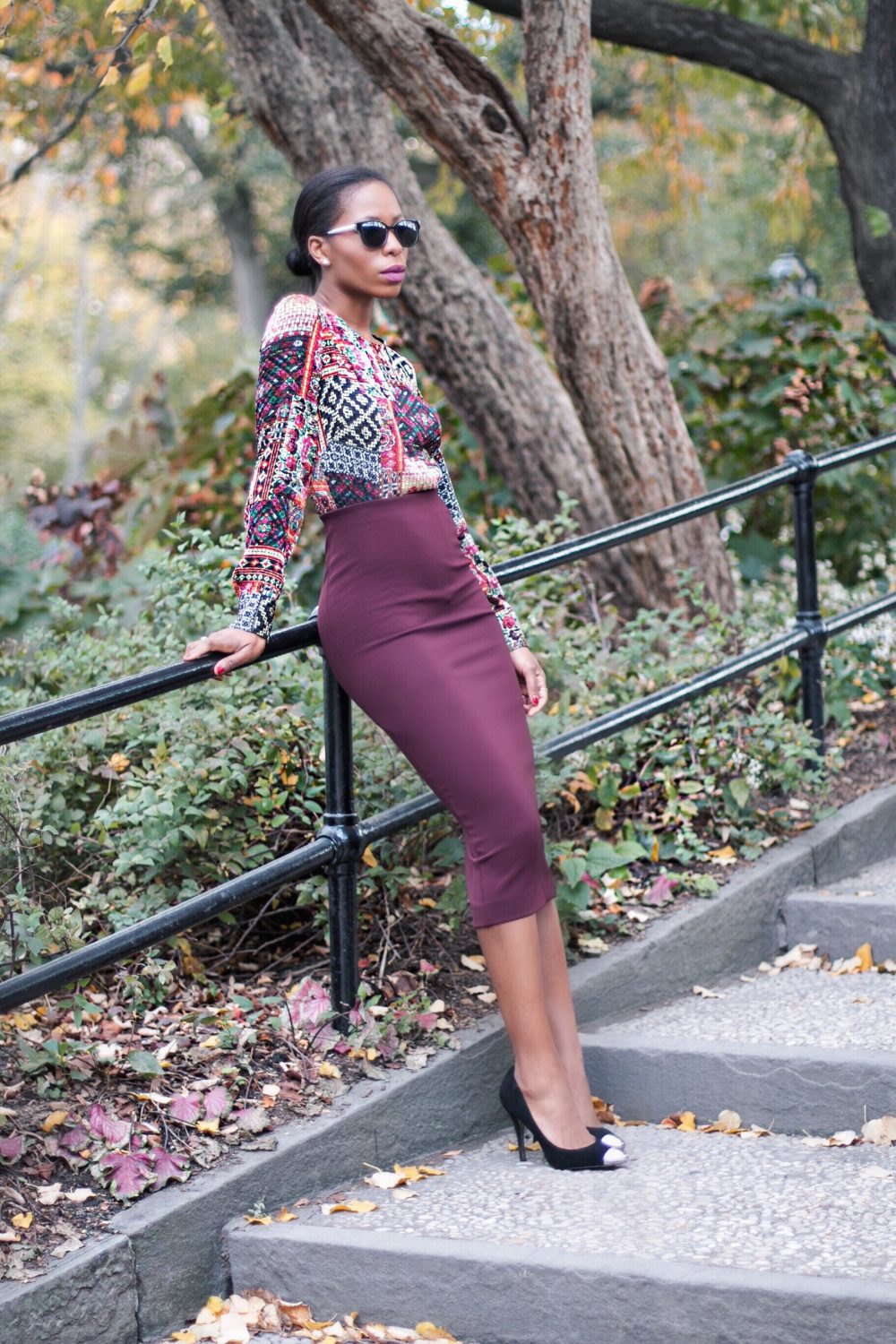 The Pencil skirt is one of my favorite silhouettes and has been a staple in my closet for as long as I can remember. I just love how the perfect one in the perfect size hugs the body in all the right places and accentuates a woman's natural curves.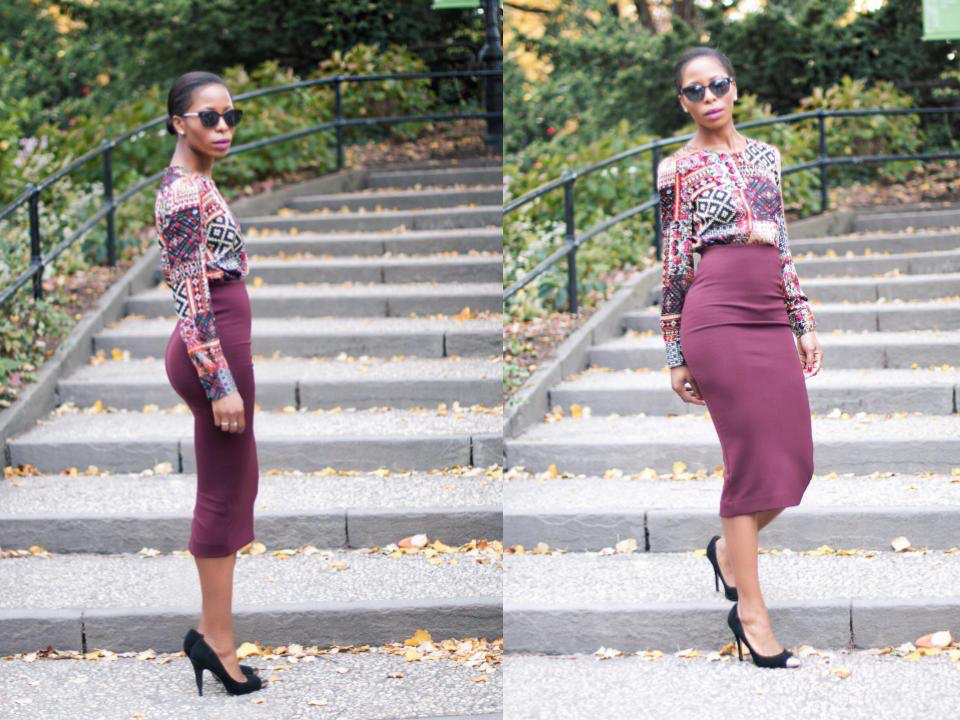 This burgundy skirt is from the H&M Trend collection and it literally fits like a glove with barely enough room for movement. Needless to say, I love everything about it, from the deep wine color to the midi length. I paired it with this floral dress from Zara. Yes, that "top" is actually a dress. I always like to make my clothes multifunctional so don't be afraid to wear dresses, scarves or even skirts as tops. This comes in handy on those days when you feel as though you have absolutely nothing to wear. When you switch up the way you wear a garment, it can feel like a completely new piece. I finished off the look with a simple black pump with metal hardware detail. What's your favorite silhouette?
Have a beautiful weekend Gems!!