Style is knowing who you are, what you want to say, and not giving a damn. – Gore Vidal
Wearing overalls can be very tricky without bearing the risk of looking like a toddler or a construction worker. The good news is that you can get very creative with this look if you try to keep a balance with the items you pair it with. I tried to aim for contrast by pairing my dark denim with a black and white striped bodysuit to give it a bit of a pop and layered with an oversized scarf. Adding accessories like a scarf or even throwing on a cool utility jacket took this look from being laid back to having more depth.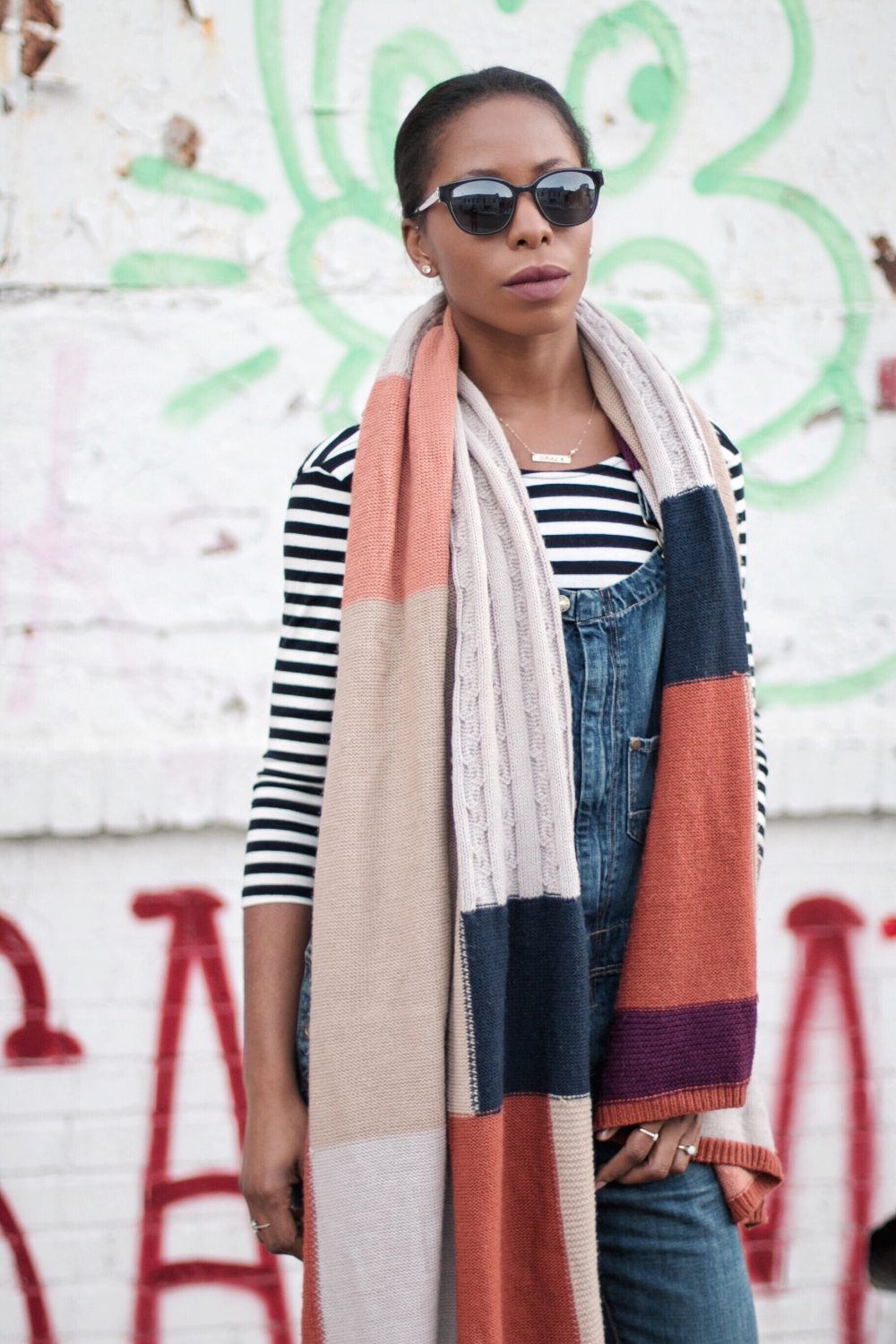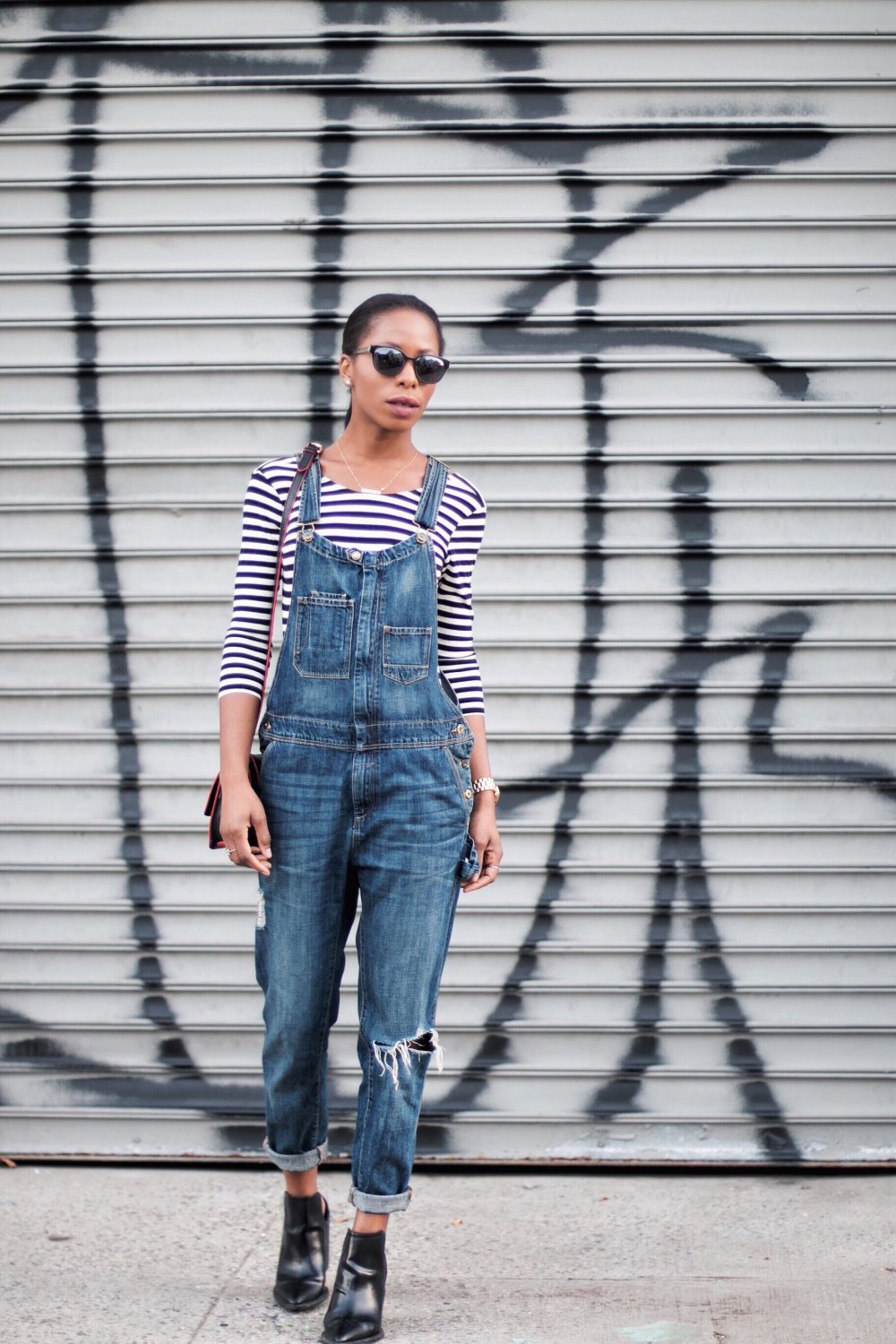 I like to dress based on my mood. This day I was just walking around Brooklyn and wanted something casual that still looked put together. I felt really easy breezy in this look and in touch with my inner tomboy 😉
How do you feel about overalls?