[df_divider_text title="GET THIS LOOK" title_align="separator_align_center" el_width="100" style="solid" height="1px" accent_color="#E5E5E5" border_size="1px" padding="10px 0" position="align_center" el_class=""]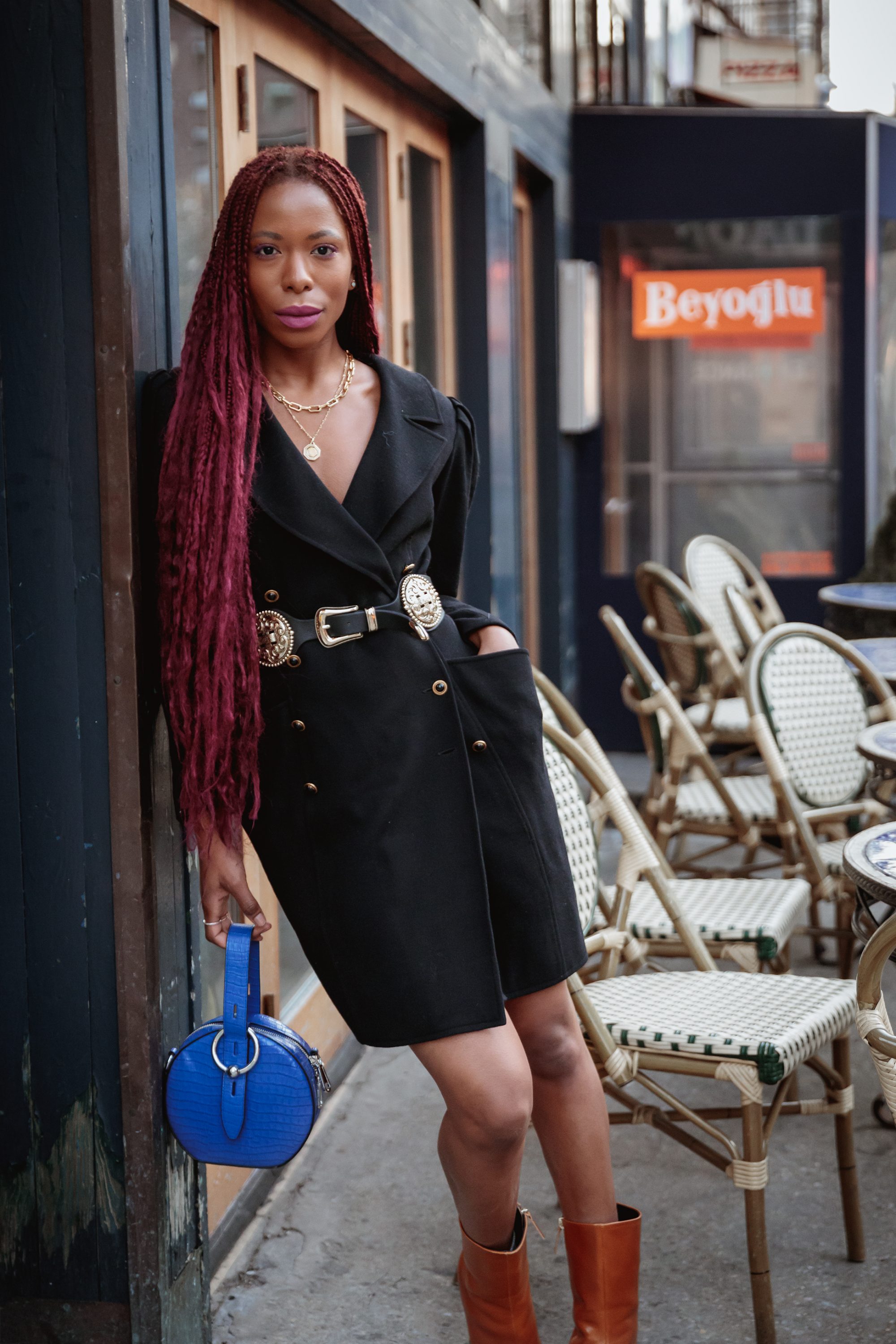 [df_divider_text title="OUTFIT" title_align="separator_align_center" el_width="60" style="double" height="4px" accent_color="#E5E5E5" border_size="1px" padding="10px 0" position="align_center" el_class=""]
Today I'm wearing a vintage Givenchy blazer dress from Designer Revival and I figured it's the perfect time to share a list of my favorite thrift shops in NYC where you can score your own designer piece at affordable prices. There's nothing like finding a quality thrifted piece that I know is one of a kind and won't be found anywhere else. It also helps that you are helping with shrinking the carbon footprint and reducing fashion waste. And finally I love thrifting because it helps me get more creative with how I style my looks. 
So, without further ado here are my 7 favorite places to thrift designer clothes in New York City: 
An amazing place on the Upper East Side (81st and 2nd ave) to find consigned designer pieces. You can get a vintage Ungaro dress that I am wearing here for under $200. I also found a Valentino top and skirt set here for $125. A lot of name brand designer goods at affordable prices. Also watch out for discounted pieces that can go for even less.
A New York City based non-profit fighting the twin crises of AIDS and homelessness. Great place to find not only clothes but also gently used books, art and furniture. Upper East Side and Tribeca are my favorite locations.
Welcome to Brooklyn! This thrift chain has 3 locations in Brooklyn (1 in Williamsburg and 2 in Bushwick) as well as a location in Lower East Side all along the "L" train line. This store caters to a younger, hipper crowd. Lots of denim, trucker jackets, sweaters, and windbreakers help in keeping the 80s and 90s vibes going strong at their outposts.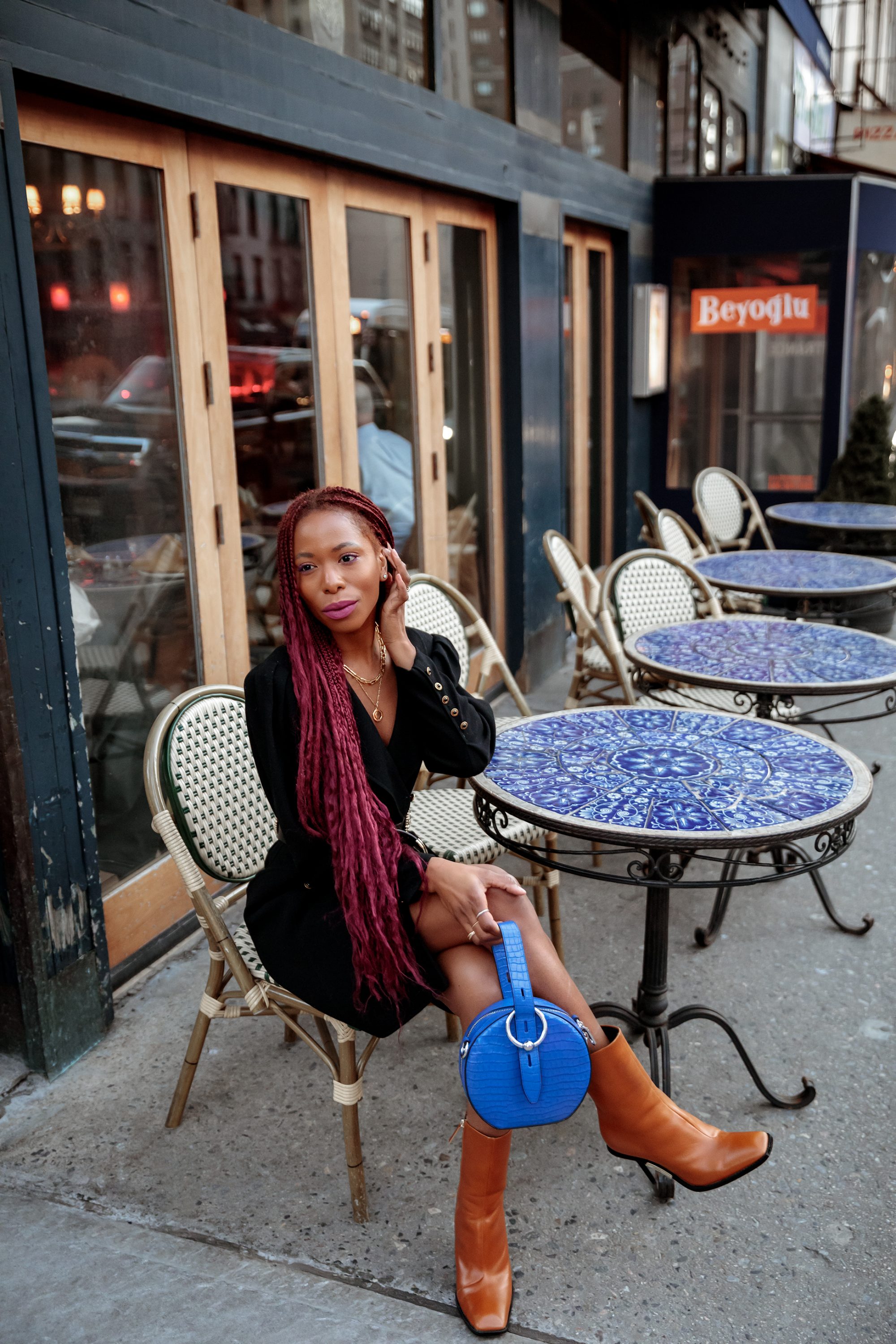 With locations in East Village, Williamsburg and Boerum Hill, this chain has a mixture of trendy and contemporary thrift pieces. I've picked up a Tibi dress as well as Han Wen boots here in the past. Also a good place to sell/donate your clothes that are still in good condition.
A nonprofit with a more eclectic collection of clothes and homeware. My favorite locations are on the Upper East Side and in Chelsea.
With locations in Williamsburg and NoMad, this store is similar to Buffalo Exchange in its scope and trendy styles sold here.
Ok, this is not technically a thrift store as it carries new pieces from established designers and up-and-coming brands. I am adding them to the list as you can find some truly great prices on items from previous seasons. I've scored a red patent leather MSGM jacket here before for $200.
Do you like to thrift? Share your favorite thrift shops in the comments below!
[df_divider_text title="GET THIS LOOK" title_align="separator_align_center" el_width="100" style="solid" height="1px" accent_color="#E5E5E5" border_size="1px" padding="10px 0" position="align_center" el_class=""]