"Fashion changes but Style endures"
There are so many times that I go to buy an article of clothing that I fall completely in love with, then come across that one thing that I wish was different about it. I wish that dress was shorter, I wish the fabric was different on that top or the buttons were another shape, size or color. When I have a dilemma like this, there is one easy trick I like to do when reworking clothes in my closet. That is changing the buttons.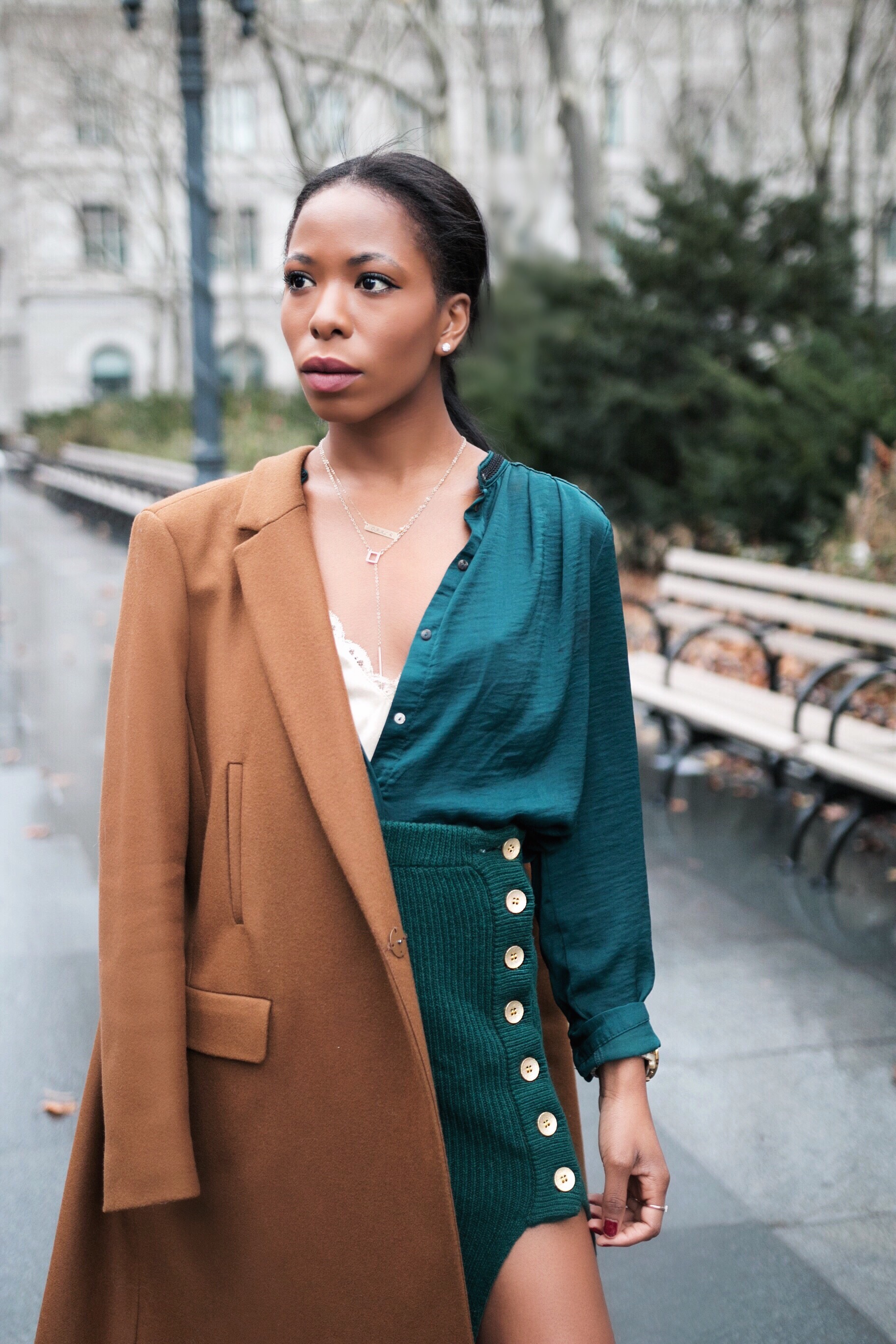 This skirt originally came with plain black buttons going down the side that I felt didn't do it any justice. There was nothing wrong with it by any means, I just imagined it differently. I love the color gold, so naturally, I thought gold buttons would give this skirt the pop it really needed. Especially since it fit me so well and the forest green color was oh so gorgeous. I ended up buying the skirt and decided to replace the black buttons with gold ones. This made such an instant difference to where the skirt looked completely new. The gold complimented the green skirt perfectly so I decided to pair it with a forest green button down shirt (similar here and here) to create a monochrome look.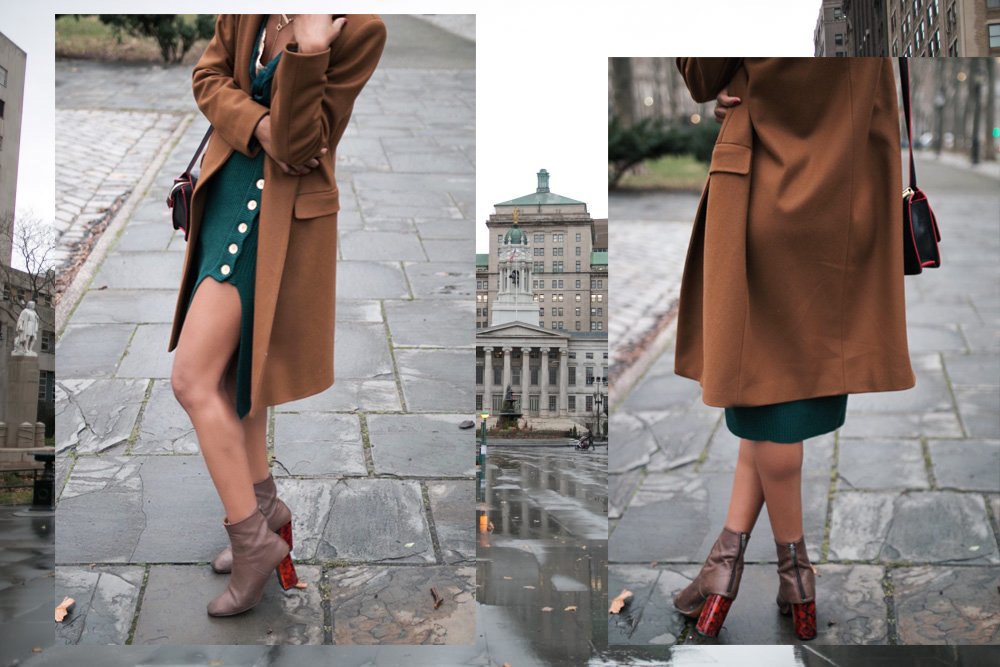 To finish, I threw my camel coat over my shoulder and wore block heel booties borrowed from my sis.
Wearing: Zara jacket | H&M shirt | Pinkyotto skirt | Topshop booties