"…pursue the things you love doing and then do them so well that people can't take their eyes off of you." ~ Maya Angelou
I have been keeping it as simple as possible when it comes to outfitting myself as of late. It is best to shop for staples that can be worn interchangeably instead of shopping in abundance and finding yourself only wearing a handful of items in your wardrobe. I've been searching for the perfect pair of high waisted red pants for a while now and was ecstatic when I spotted these in H&M. The photos don't do them justice but they fit my waist perfectly which is always a challenge for me in the pant department for some reason.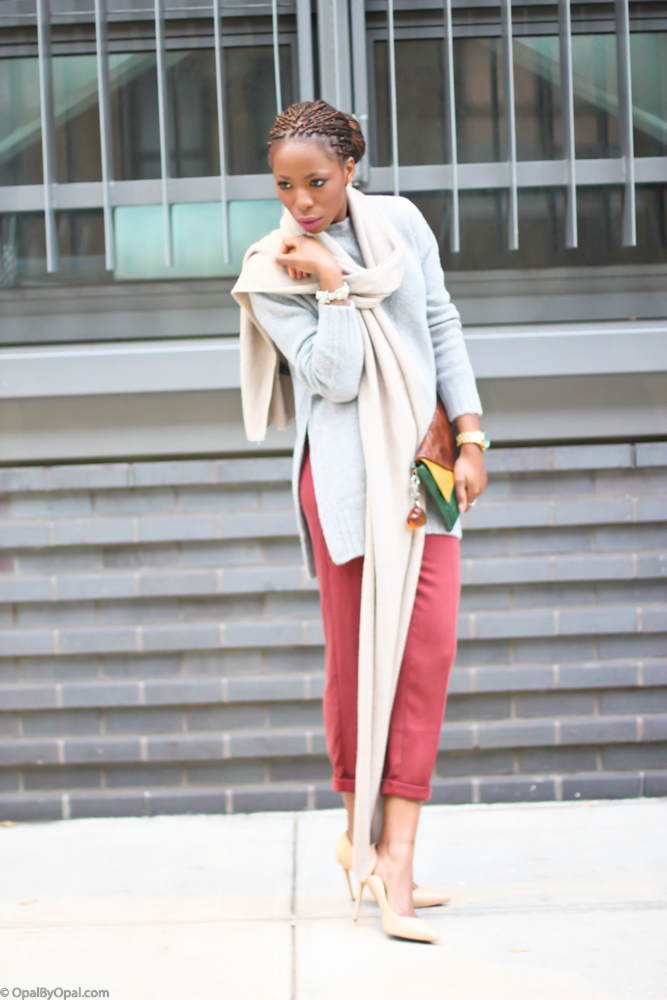 I paired them with this Zara sweater with side slit details and a long zara scarf that is extremely soft to the touch.
Wearing: Zara: sweater, scarf, shoes; H&M pants
Ciao for now G(em)s!!!
Opal