I believe white is such an innocent shade. I love ALL white and ALL black…I always get excited when I see someone outfitted with those two. White is Chic and Black is classic in my opinion so you can never go wrong with either.
This one-piece Jumpsuit is from H&M and I really love the simplicity of it as well as the wide leg. It felt feminine yet sophisticated. I paired it with my mom's gold belt that I call vintage and I just love the contrast between the gold on top of the white. To add some color, I decided to wear my Steve Madden Ballahh Pumps that I am completely in love with. They are like nude platform pumps with a TWIST which I love 😉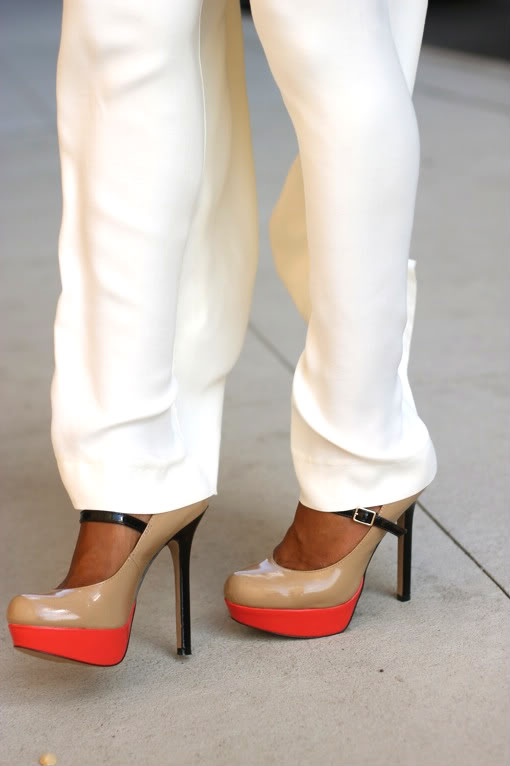 Wearing: Jumpsuit: H&M, Floral Clutch: ALDO, Platform Pumps: Steve Madden, Vintage Belt: Mom's Closet, Watch: Michael Kors, Rings/Bracelet/Cuff: ALDO
Whenever I go out of my house, whether to the grocery store or simply to take a stroll on the Highline Park, I always somehow tend to feel OVER-dressed. I'm always asked the question, "where are you going all dressed up?" && my answer is simply, "nowhere" haha. My point is, I don't need an occasion to dress the way I want. There is no rule as to how we should dress from day to night. Nothing is forbidden when it comes to how one should outfit themselves so MAKE YOUR OWN RULE according to your own liking!!! Just keep it CLEAN 😉
I <3 ALL you Precious G(ems)!!!
~Opal~