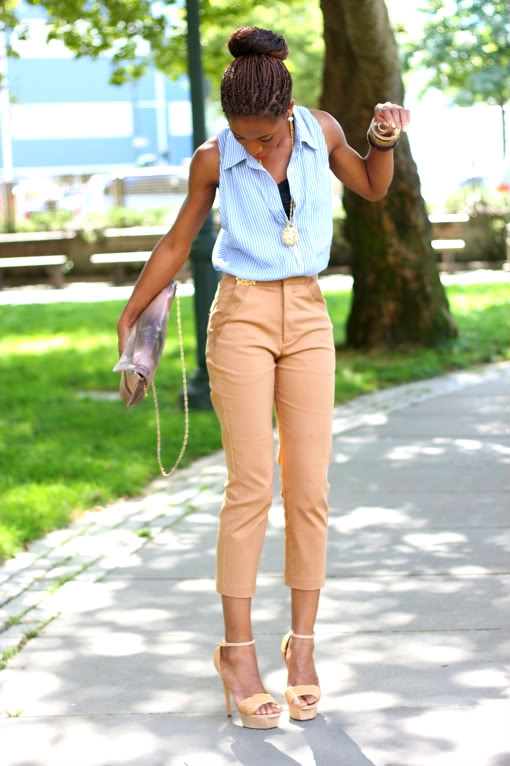 This is an outfit that you can either dress up or dress down, but of course I can't go without my high heels for too long 😉 so I was happy to throw on my super HIGH L.A.M.B sandals. I am in love with stripes and this top was a steal from Urban Outfitters.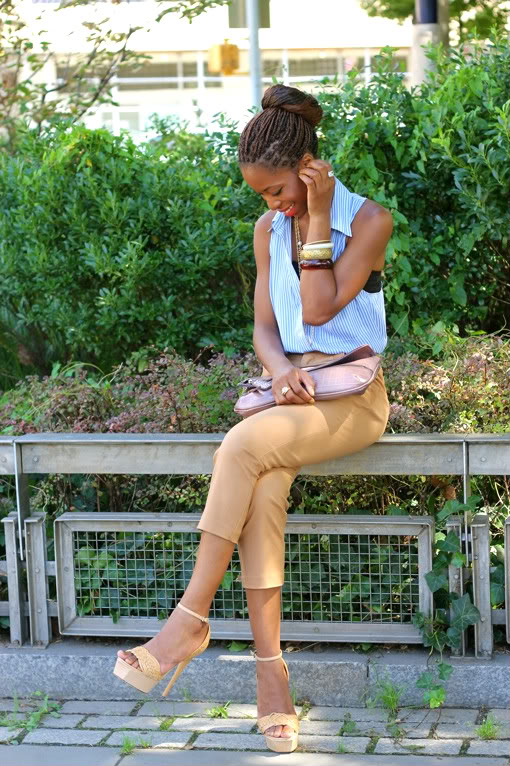 I believe that it's important for females to have tailored pieces in their wardrobe. There is nothing like wearing pieces that complements your figure and accentuates your assets 😉 So these pair of pants that I found at H&M was exactly what I was looking for.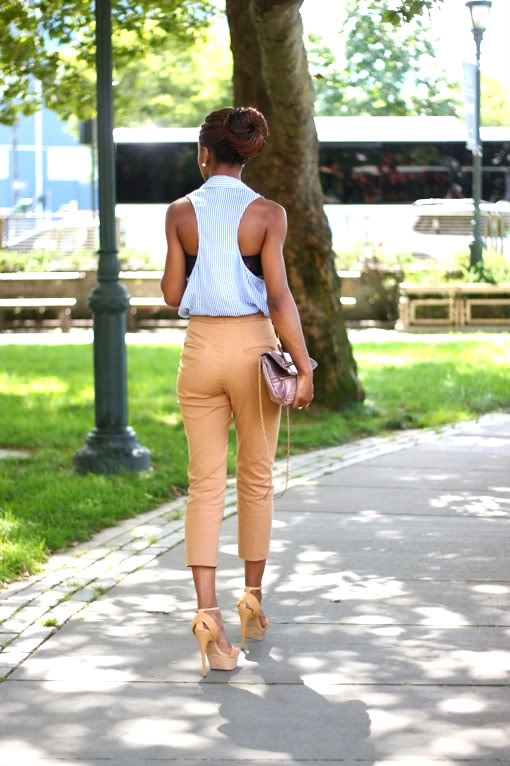 On a random note, I'll be in Southern California this week to ship my lil sis off to College…I call her my little "mini me" 😉 …I can't believe she's gonna be sooooo far away for sooooo long…I might just start missing her ((Shhh)) :'( but on a happier note, I am overly excited to be in LA and check out the shopping scene && of course the FOOOOD…I'll try to share pics while I'm there.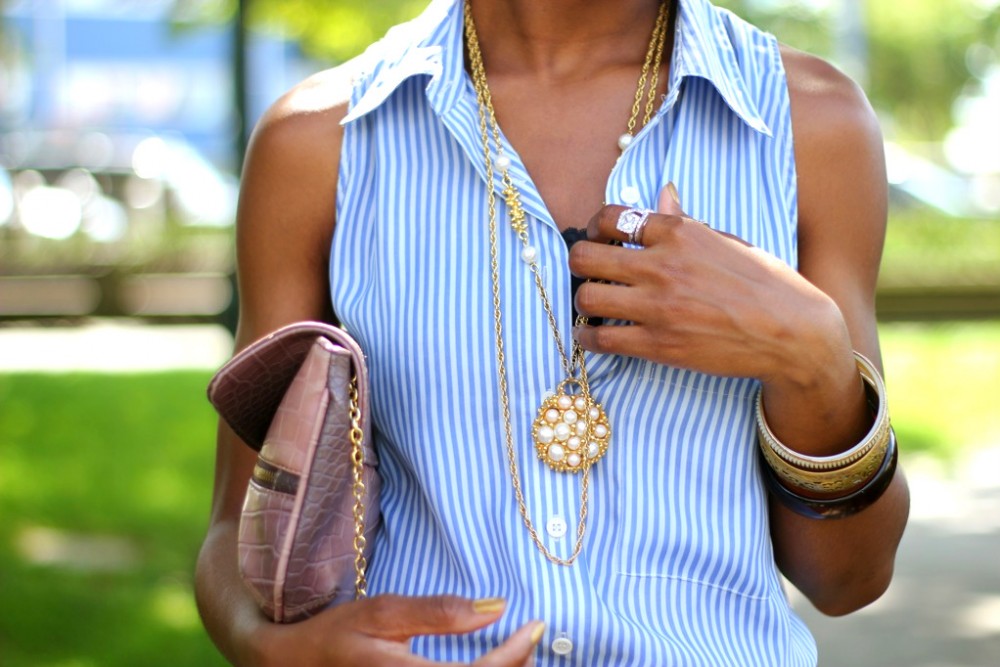 Wearing: Shirt: Urban Ourfitters, Pants: H&M, Clutch:ALDO, Vintage Necklace, Platform Sandal:L.A.M.B, Black Bandeau: Macy's
Hope you're all having a LOVELY day 😉
~Precious G(em)~