"Elegance is the only beauty that never fades."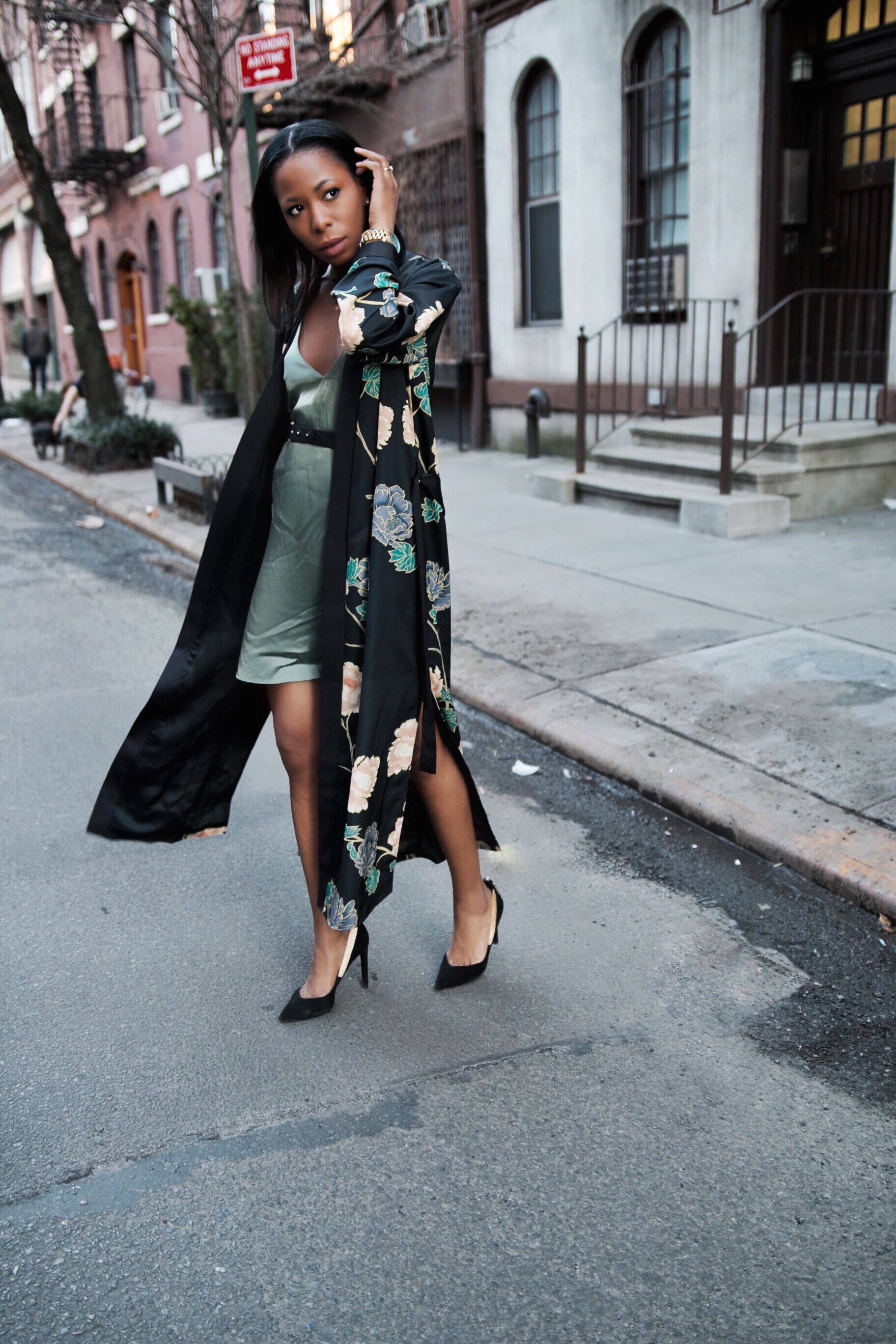 When in doubt, wear a Kimono! I've noticed that Kimonos have become a staple in my closet, especially the longer ones. They're perfect for those days when you feel like you don't want to put too much thought and effort into your outfit but still want to look stylish and put together or those days when you just absolutely don't know what to wear. Either way, Kimonos and also long duster jackets, especially printed ones in a silk fabric can really complete any simple outfit and instantly take your look to the next level.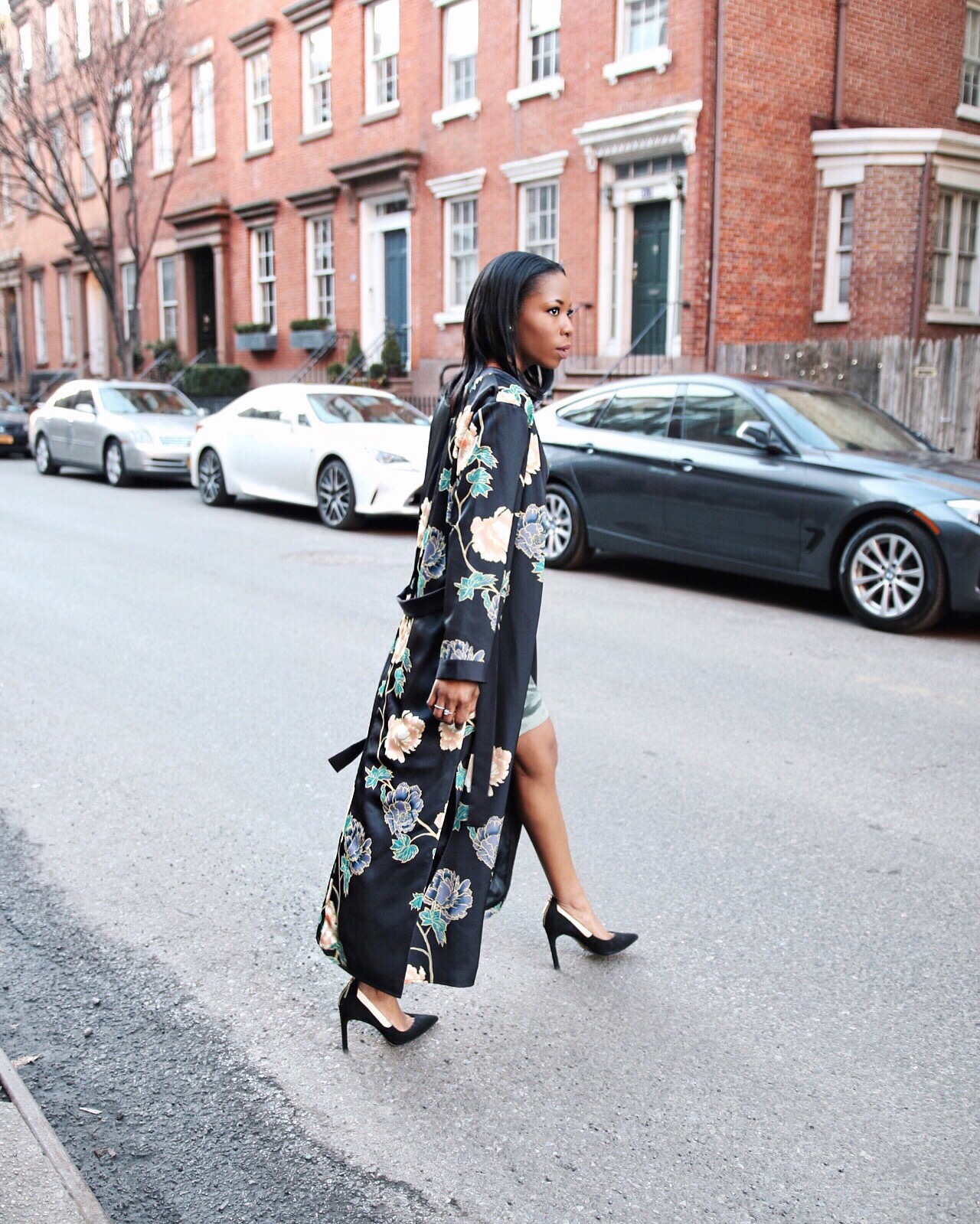 The first time I wore this Kimono from H&M, I paired it with distressed mom jeans and a silk cami with block heeled booties. In this look, I felt like dressing it up, so I decided to keep it simple and wear it with a short silk slip dress and classic black pumps. The outfit is very simple but the floral print on the jacket and the deliberate length gives it a dramatic and chic feel with the Kimono making a statement.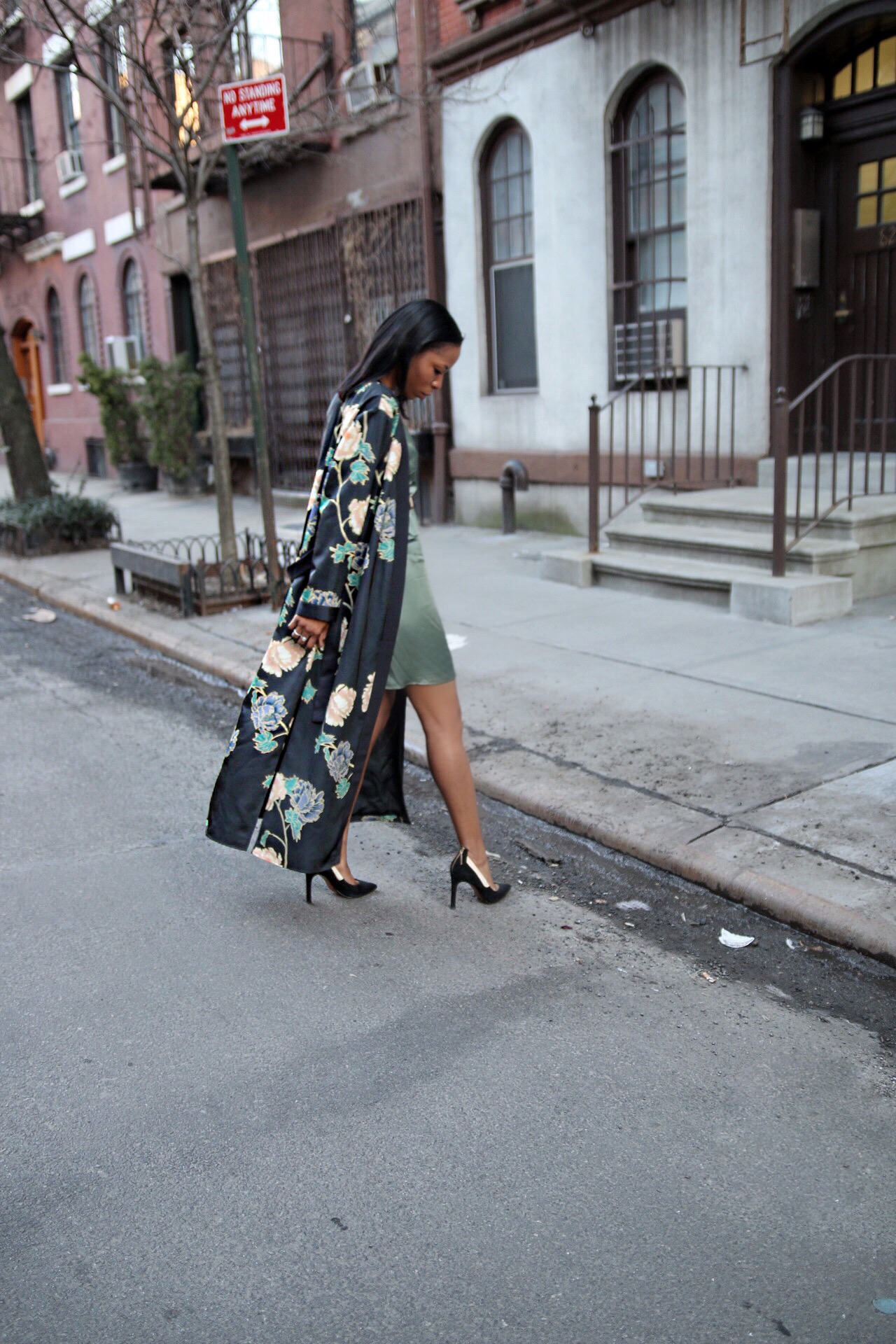 Here's a peek at how I styled it more casually.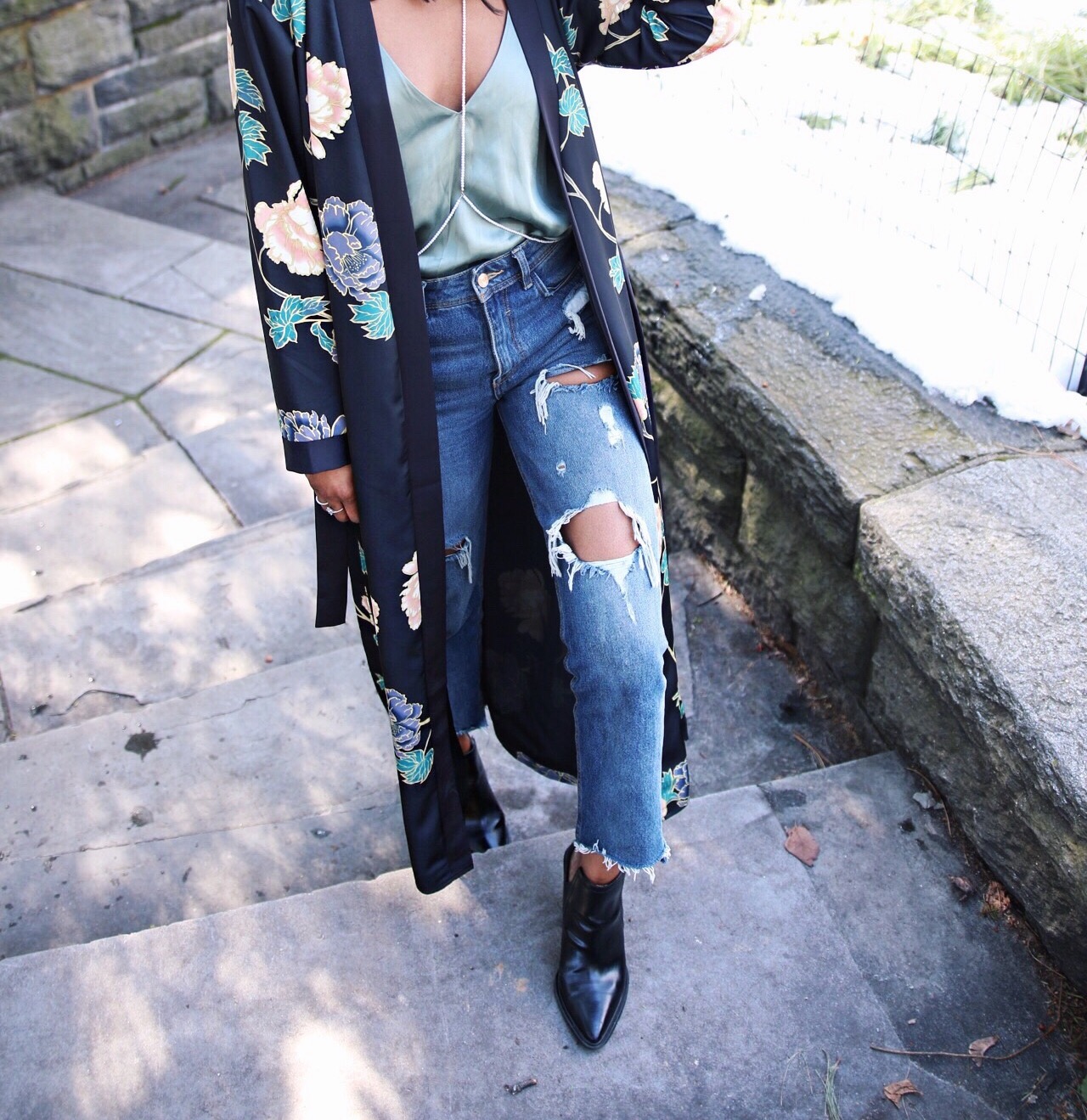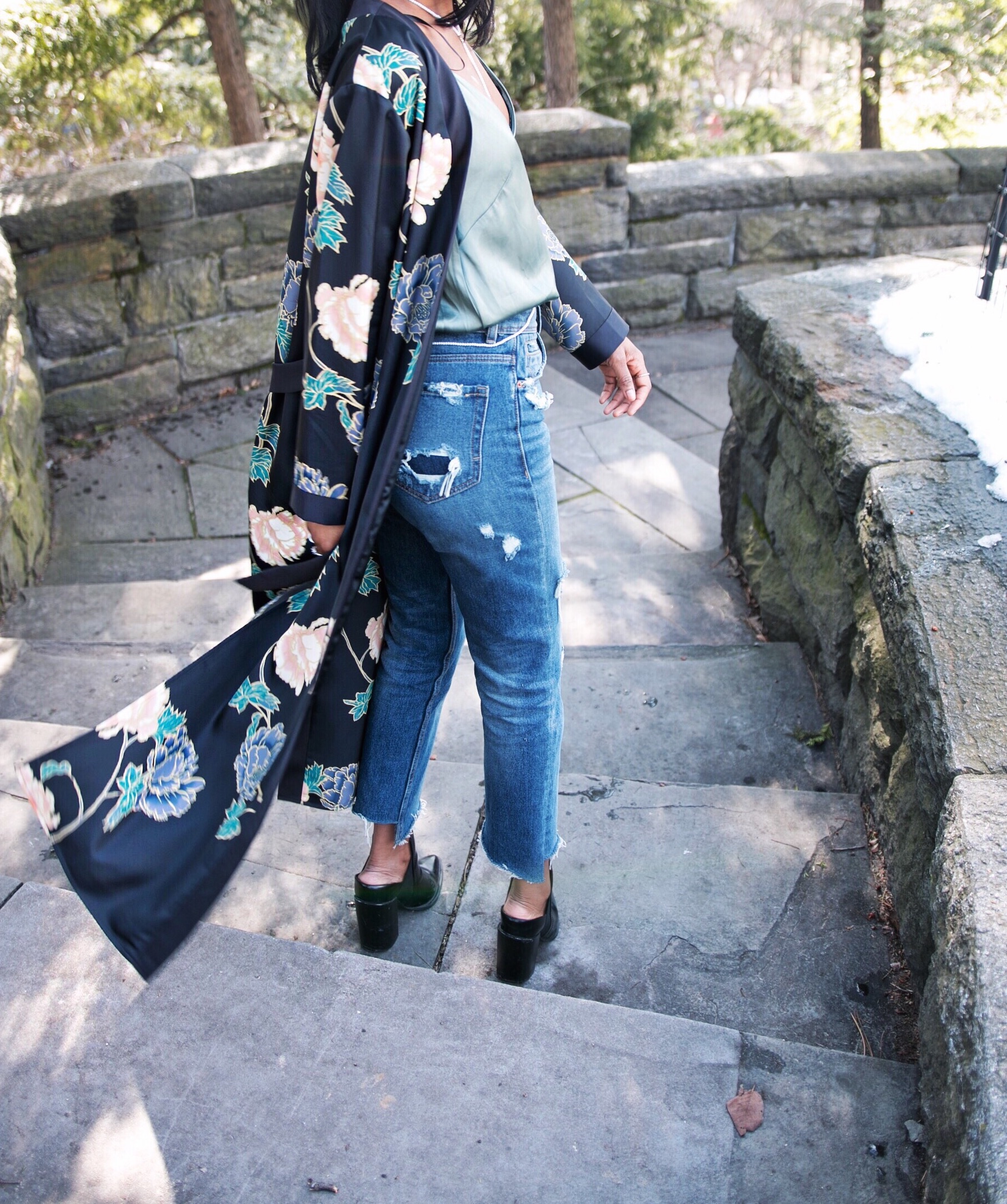 We're already halfway through the week and it feels so good!