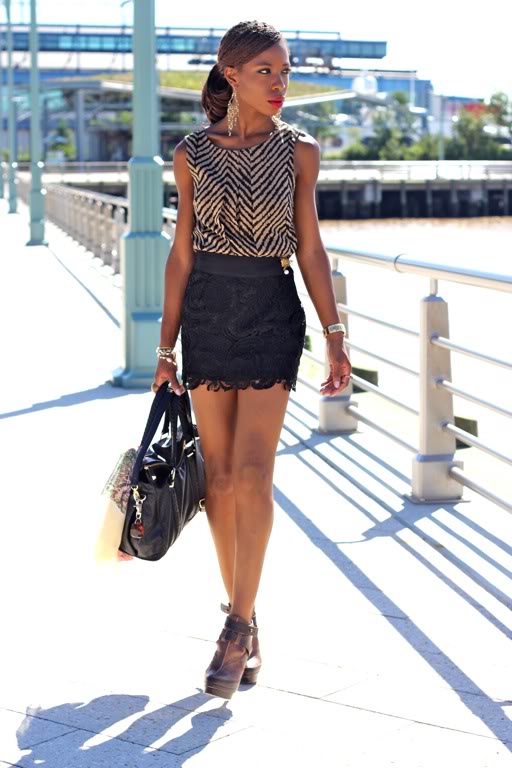 One thing I like to remember when I'm outfitting myself is BALANCE. I try not to be too overbearing with the pieces I put together, so whenever I'm wearing something short that exposes a lot of legs, I like to balance that out by wearing something that covers me up top and vice versa. If you don't practice balance, you bare the risk of looking rather tacky.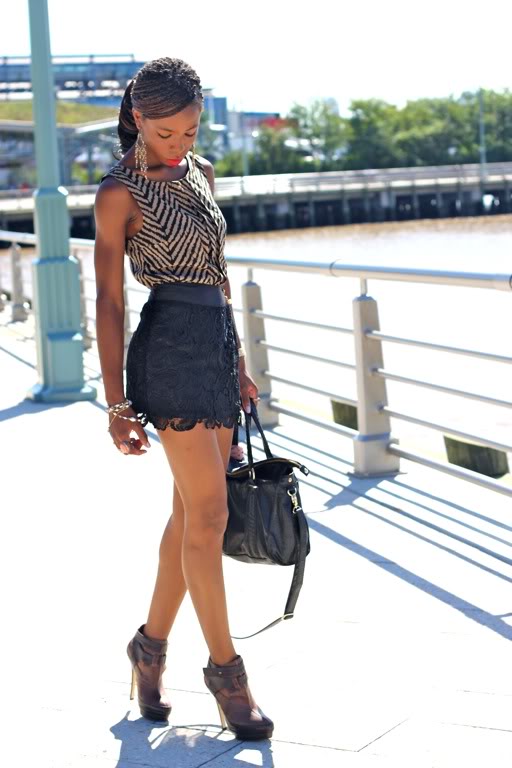 Lately, I have found myself waking up and falling asleep to the soothing sounds of Adele. I am a lover of prose and sometimes I feel as though my inner most feelings are being articulated through her lips. Most of her music is an expression of LOVE, which explains why I am so drawn to her beautifully crafted lyrics.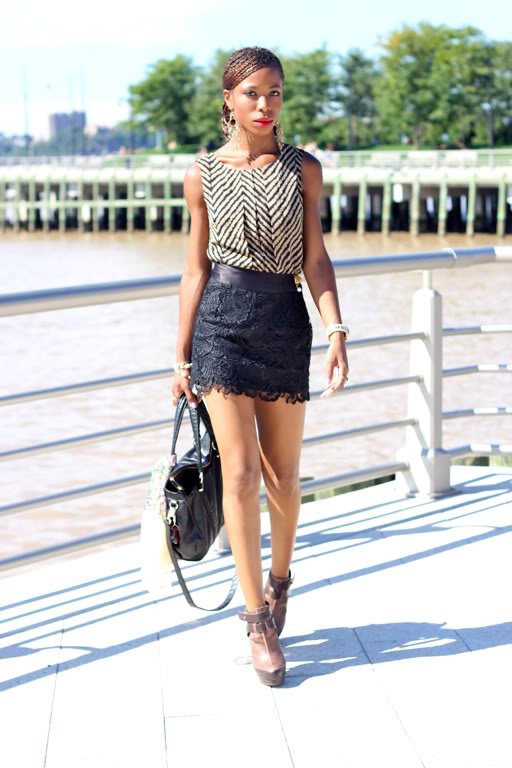 Like many of us, I'm one of those fools in Love, but then again, that's one of the most beautiful things about it. The exhilaration of not knowing exactly where it will take you or how it will have you reexamine everything you thought you ever knew about yourself or life for that matter. I remember watching the movie Remember Me and one thing stuck with me, "whatever you do in life will be insignificant but it's very important that you do it because nobody else will. Like when someone comes in your life and half of you says you're nowhere near ready but the other half says make her yours forever." Life is about taking chances and risking everything in pursuit of a life worth living and finding someone worth sharing that life with.
So when IN Love, BE in Love. Lose yourself, open your heart and mind and allow yourself to be completely indulged in it. Hold NOTHING back and everything will fall perfectly in place.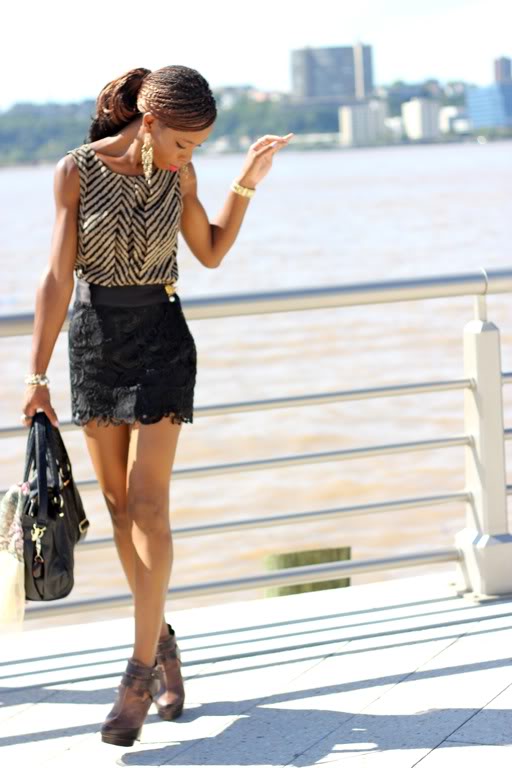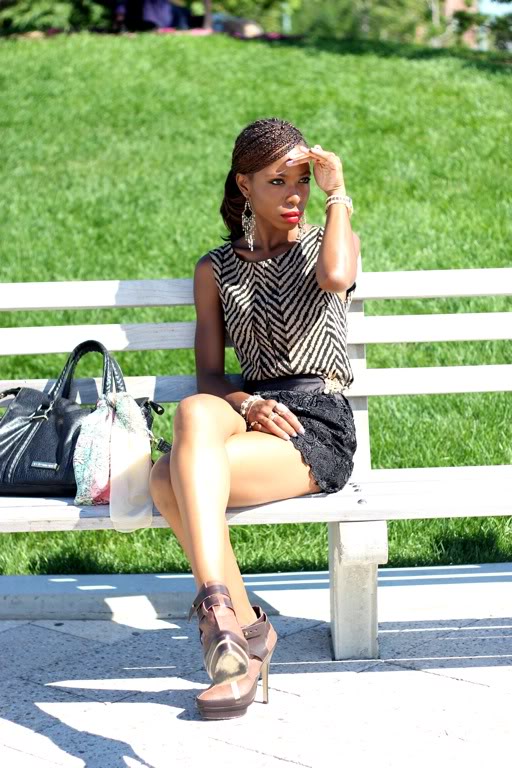 Wearing: Top: KNT by Kova and T, Lace Skirt: Forever 21, Platform Booties: ALDO, Bag: BCBG Generation
Have a BEAUTIFUL day G(ems)!!!