Simplicity is the ultimate form of sophistication – Leonardo da Vinci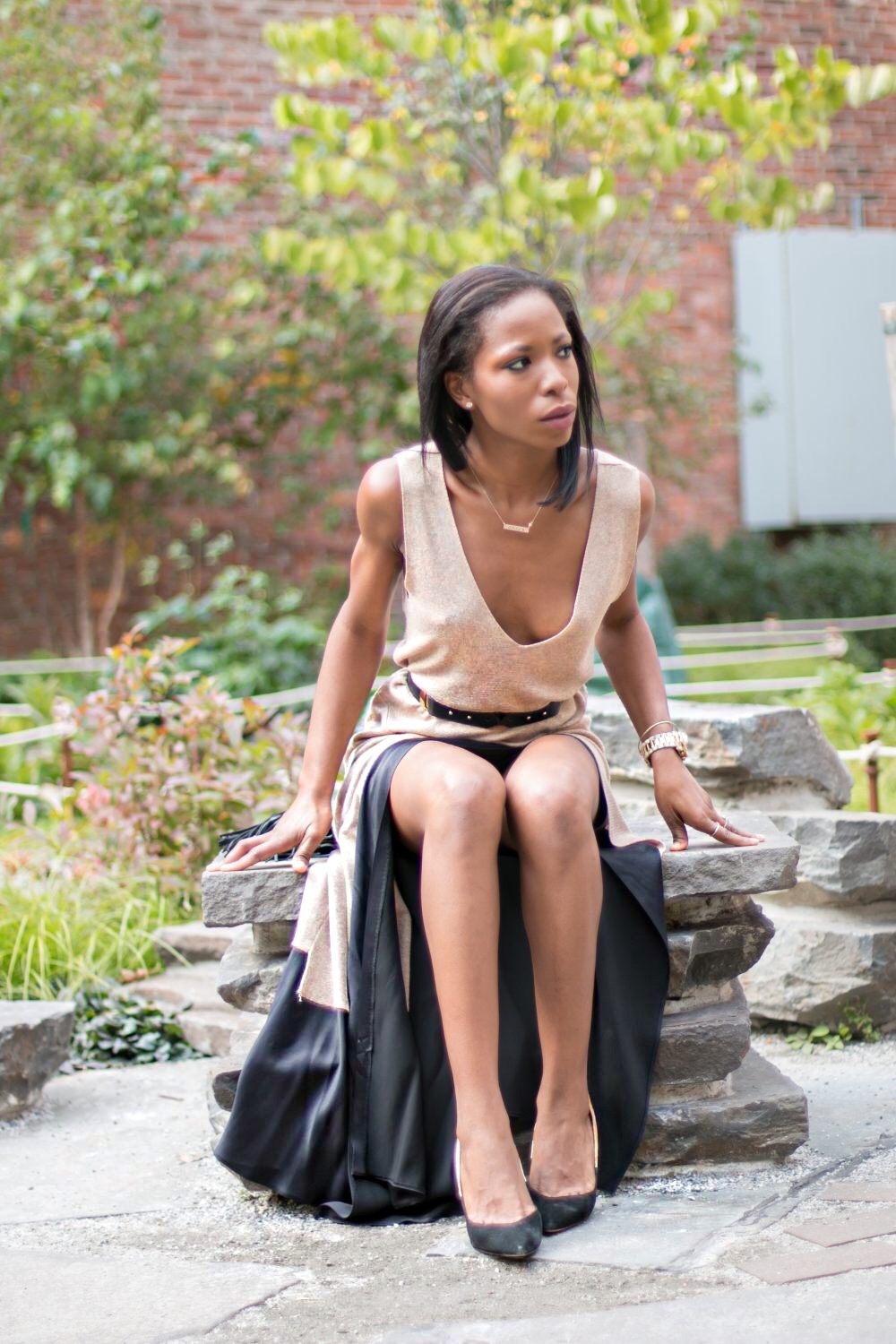 One thing you might come to realize is that I am obsessed with high slit skirts and dresses. Not only do they accentuate your legs but they also elongate them which is a double plus! I especially love slits on longer skirts or dresses because it adds an aura of sexiness to an otherwise bland look. Just think about it, if this skirt had no slit, the vibe of the outfit would feel completely different. Because this skirt is naturally flowy, the added slit gives it a bit more personality and it flows more freely with each step I take.
Being versatile with my clothes is also something I enjoy since it forces me to get a little more creative. Sometimes I'll wrap myself in a scarf and wear it as a top or in this case, wear a dress as a top. I layered this dress that I also sometimes wear as a beach cover-up with my Zara skirt and pulled the look together with a waist belt. Layering the dress over the skirt just kinda happened and I ended up really loving the way it complimented the skirt from the neutral color right down to the length. The belt cinches the waist for added definition and shape in the silhouette. Simple and effortless 🙂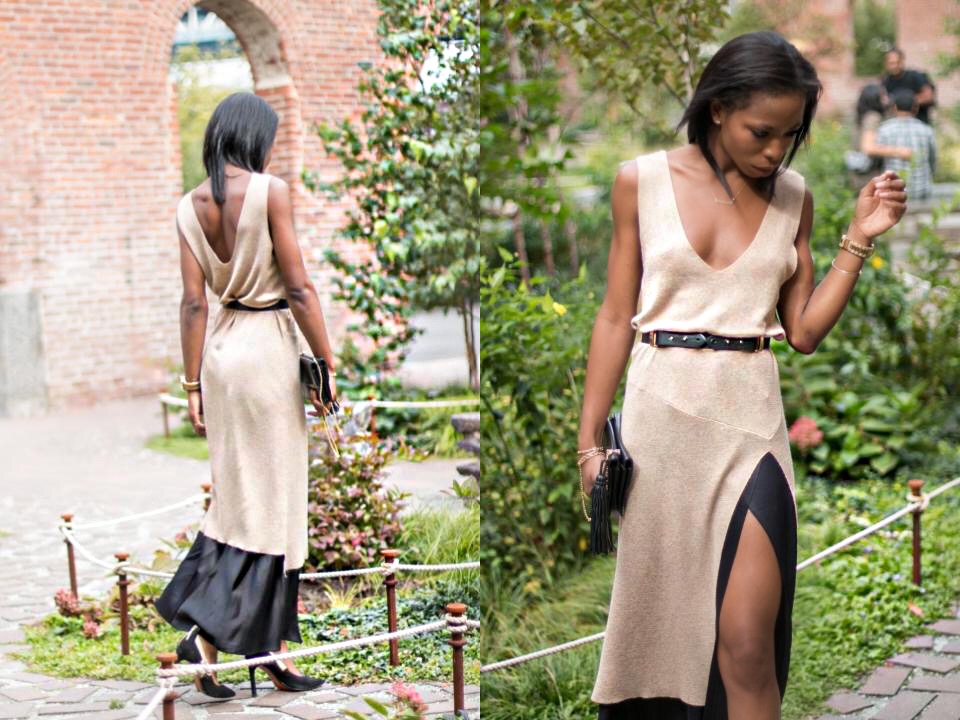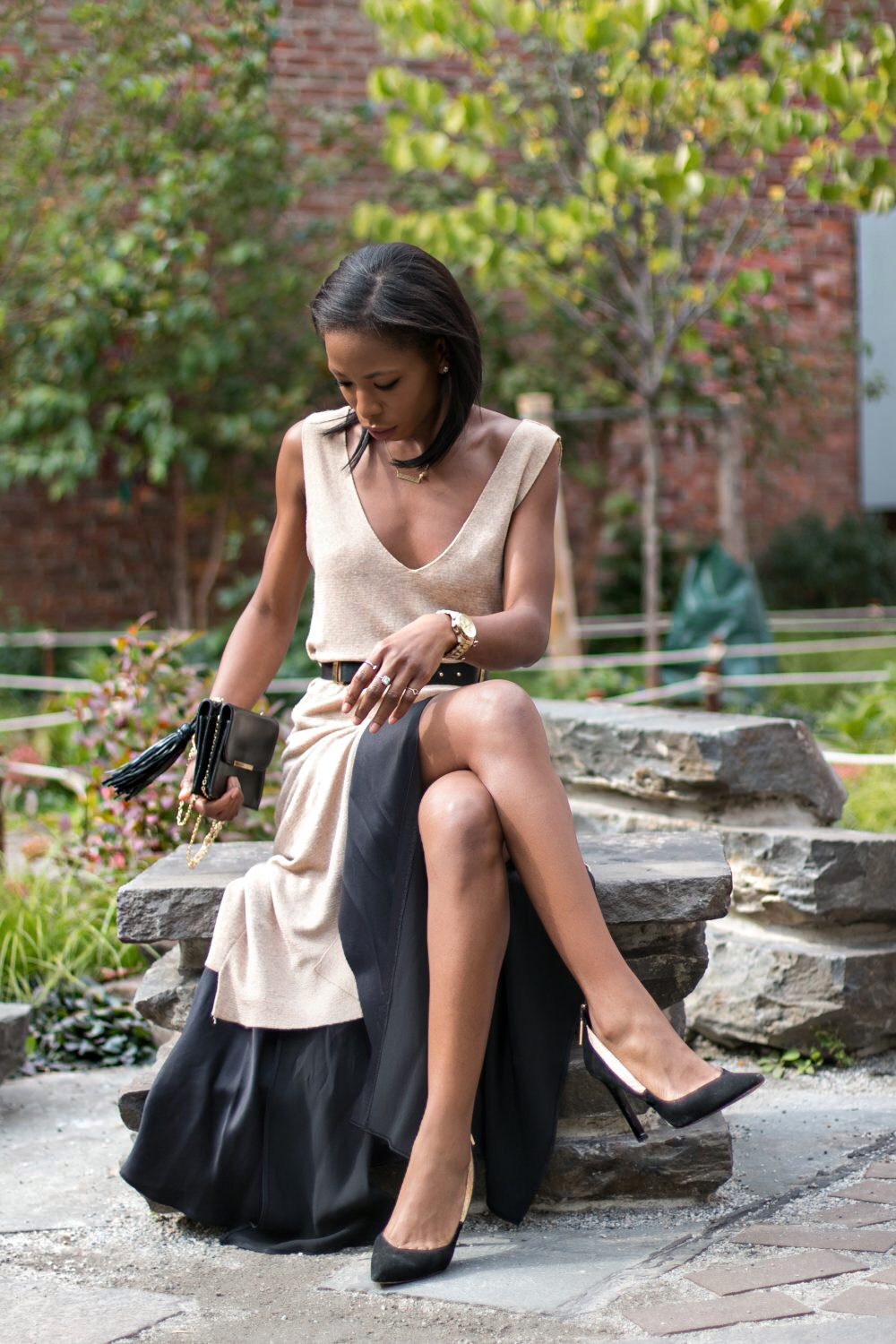 Hope you have a Wonderful week Gems!