The Pencil Skirt is definitely a staple in my closet. What I love the most about this one is not only the Burgandy Color which reminds me of Fall but also the perfect length.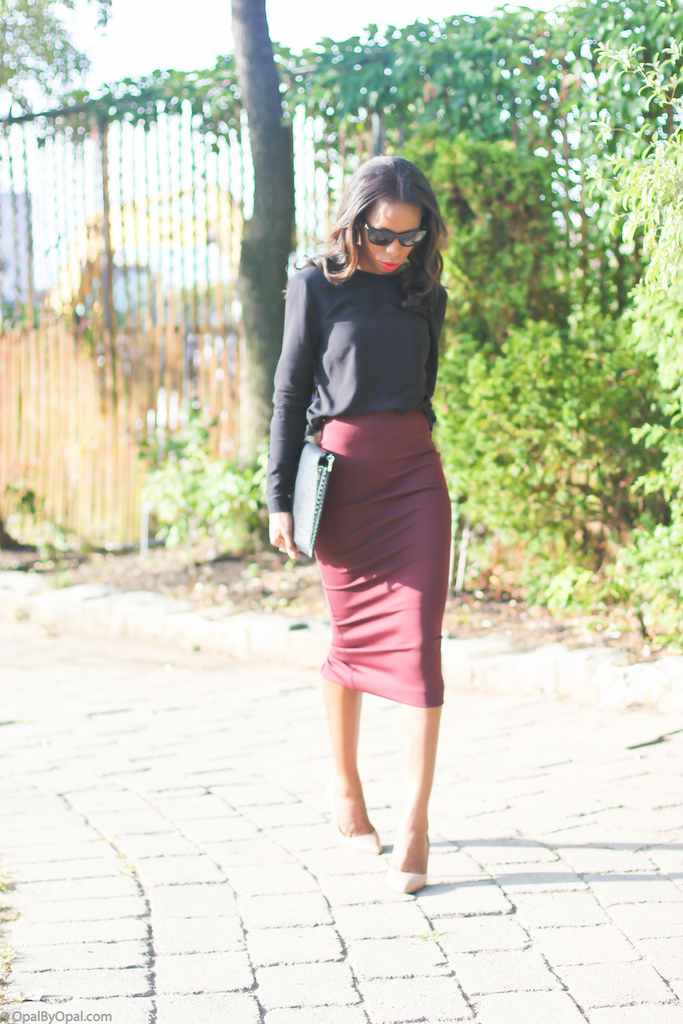 To top it off, the bodycon fit knocks any mini skirt out the window.
wearing H&M Skirt &Top, Steve Madden Pumps
"Hide not your talents, they for use were made, 
What's a sundial in the shade?" – Benjamin Franklin
That quote was what inspired me today. What inspires you?
~Opal