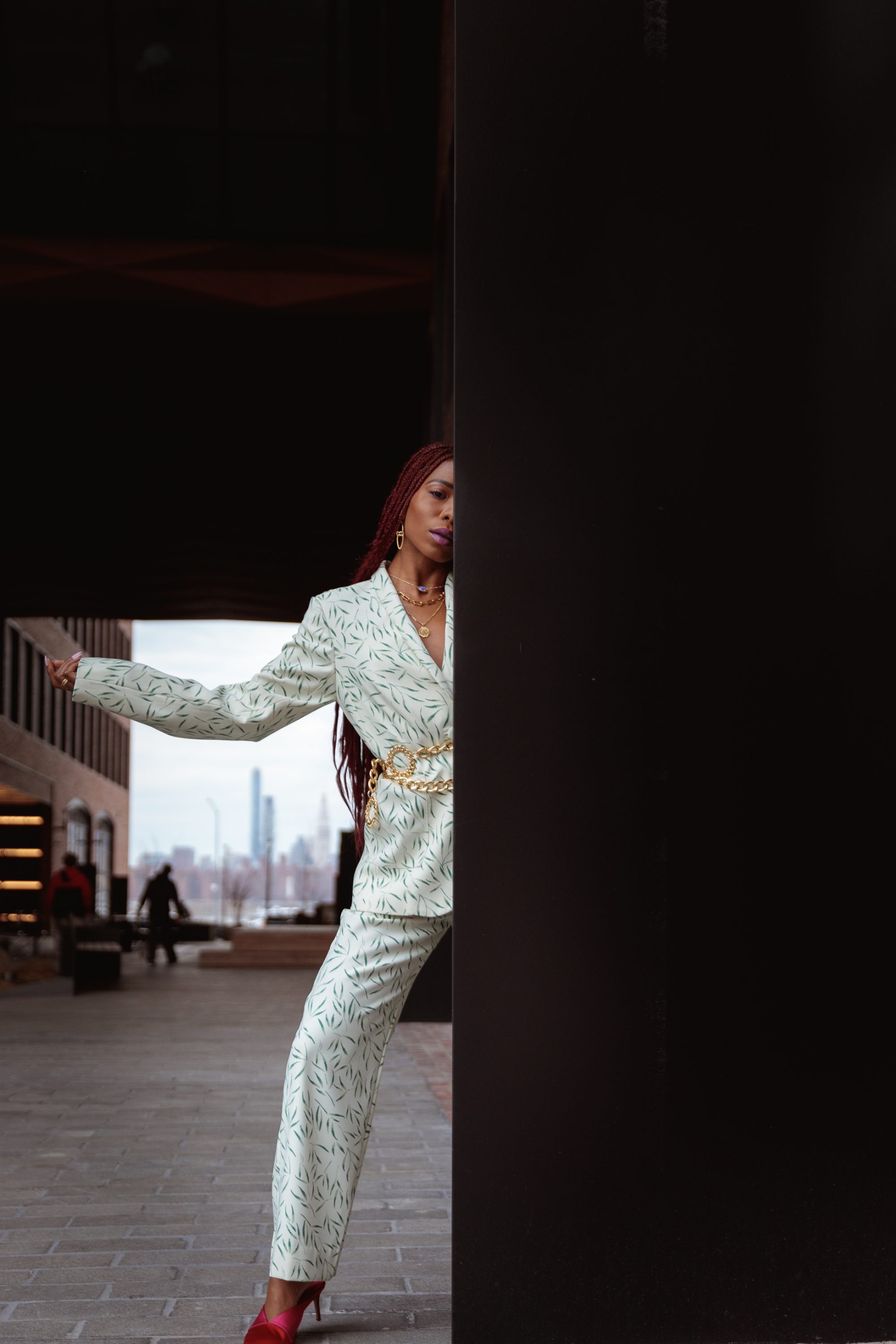 Hi Gem! Yes, you, I think you're a Gem and you should get used to this because I believe all you beautiful souls in my community are precious
. Here's a bit about me:
I'm Opal and I was born in Kingston, Jamaica and moved to NYC when I was about 11 years old (so I'm basically a New Yorker!). New York is where I discovered my love for fashion and style.
I have 4 sisters (3 older and 1 younger). I like to say that I was born with my best friends. We are very close-knit and they've been my rock since birth along with my Magnificent Mom who I adore for her strength and resilience. She's truly a Queen
.
I attended Penn State University my first year of college and ended up transferring to St. John's University my 2nd year because I missed the energy and drive of NYC and that's where I met @MaximSaidSo. We both studied Business Management and were inseparable since the day we met in January 2012. He's my best friend and I live for our open and candid conversations spanning all sorts of topics. We added @aussiepluto
to our little gang after we moved to Brooklyn together in 2017.
I am a firm believer in the Golden Rule – the principle of treating others as you want to be treated. So I make it a point to be open-minded and cordial to everyone that I meet.
I've been Vegan since 2015 and developed a love for cooking ever since.
I consider myself an introvert but my sisters might disagree. Fashion is my form of communication. But I love having conversations with different people and hearing their stories. I like to listen and observe more so than I do talking. I also enjoy my alone time (self-care

).
I started my blog OpalbyOpal.com with the hopes of inspiring young girls (especially BIPOC who look like me) to chase their dreams wholeheartedly and be fearless with how they navigate the world around them. I understand the struggle of having to work 2 times as hard to get recognized as a black woman, I've seen it through my Mom's experiences.
I'm not one who enjoys boasting about all the "material things" I have on here but rather to show young girls and women how to experiment with their style and the way they dress. The way you dress usually impacts the way you are perceived (not that you should care about what others think of you) but also most importantly, it boosts self-confidence which in turn can motivate you to dream bigger, go after what you want and gain the confidence to foster stronger relationships.
I also want to thank everyone who's been following my journey and have been so supportive, I appreciate you! And welcome to those of you who recently started following me! I hope you find value in my work, I hope you engage in conversations on my posts and my DMs (they're always open
) and most importantly, no matter the color of your skin, I hope you try to live your life guided by the Golden Rule.